Indian economic zone in Bangladesh
The economic zone of Bangladesh dedicated to Indian ...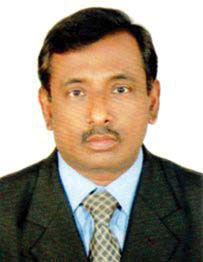 Mr Md. Moniruzzaman
The development project, approved by the ECNEC in April 2019, was scheduled to be implemented between April 2019 and June 2021. The total cost for the zone's infrastructure development has been fixed at $109.74 million or nearly Tk 9.19 billion. Of this, $109.11 million will be mobilised under the third package. For FY 2020-2021, Bangladesh's annual development programme or ADP has allocated Tk 403.4 million for the zone construction. Of the allocation, Tk 395.1 million will be mobilised under the third lending package.
The source said, once operational, the proposed country-specific zone is expected to create employment for nearly 0.1 million people and attract more than US $2.0 billion investment. The Indian zone will receive a good response for its suitable location next to Sandwip Channel and connected via a four-lane road with the Dhaka-Chattagram highway, which is considered to be the economic lifeline of Bangladesh.