RESPONSIBLE LIVING BRINGS GODS BACK TO EARTH
Legends are replete with stories of the architectural beauty and grandeur of the magnificent city of Indraprastha. This iconic city draws its history from the Mahabharata.
At Muppa's Indraprastha, meticulous attention to deliver an environment-friendly, resource-efficient and sustainable development are the essence of master plan.
Commune with Nature and Rejuvenate
Look deep into the nature, and then you will understand everything better
—Albert Einstein
Most of the cherished moments enjoyed by the Gods and Goddesses were fashioned in their promenades and courting in enchanted gardens, surrounded by flora, tranquil lakes and the chirping of birds. Muppa's Indraprastha recreates this magic. A walk in the great outdoors will create your own moments and Legends worth narrating.
Where Heaven and Earth Meet
Muppa's Indraprastha integrates the two important elements—the luxury of open spaces and the convenience of contemporary living. You will find the great outdoors seamlessly merge with living spaces and amenities. At Muppa's Indraprastha living is not a routine but a pleasure. Every Day, Day by Day and Day after Day.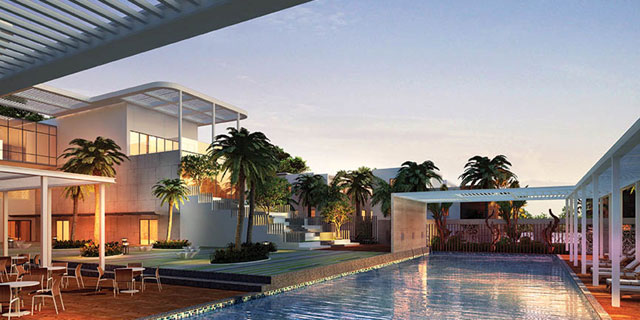 Real Holiday Starts After A Long Holiday
The best and the most virgin part of the sprawling 36 acres of land has been reserved for the unique facilities that integrate seamlessly with the natural environment. Residents can carry out a large part of their leisure, sporting and health-related activities and have the luxury of a commune with nature, every day.