COMMENT
The Tulsa, Oklahoma race massacre occurred in May 1921. On its 100th anniversary year, Oklahoma has decided to incorporate the account of this abominable incident into the statewide school curriculum. It had been kept a dark secret for decades, and had been deliberately kept out of the state's historical narrative for over ninety nine years. Now the oldest survivor of the incident, Ms Viola Fletcher, 107-year-old, has asked for justice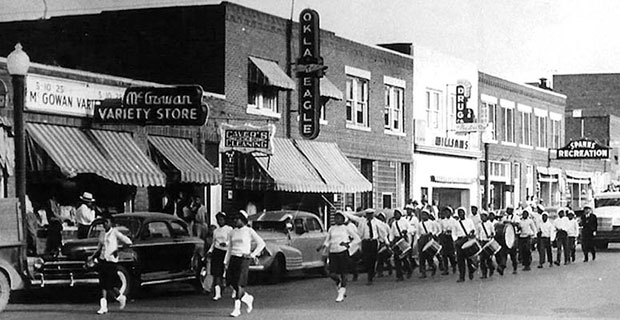 Greenwood in Tulsa, Oklahoma was once a prosperous African-American neighborhood with many calling it the Black Wall Street of its time
Except that the young Rowland who'd attended the segregated Booker T Washington High School in the city made one mistake. In his hurry he tripped over and to prevent a fall grabbed the arm of the elevator operator, 15-year-old white American girl Sarah Page, two years Rowland's junior. Scared and embarrassed, Rowland forgot about his impending pursuit, and instead fled from the scene. A white employee at the building assumed that Rowland had assaulted Page—though she herself seems not to have pressed any charges. In no time as a white mob gathered around the building, rumors flew that Rowland had torn off the girl's clothes, and much more. The Birth of a Nation, a 1915 film based on the novel The Clansman that had given rise to a fresh wave of Ku Klux Klan activities and was described by renowned critic Roger Ebert as "a great film that argues for evil" was still fresh in the psyche of the average white American, especially those whose forebears had supported the confederate states during the Civil War. Parts of the film insidiously portrayed black and mulatto men preying on white women. The local police in Oklahoma knew of the white man's tendency of lynching black men in public and, therefore, wasted no time in taking Rowland away to safer quarters, in this case a courthouse. The white-run Tulsa Tribune newspaper ran an incendiary headline that said "Nab negro for attacking girl in elevator". Rowland, a black boy who had been orphaned young and raised by foster parents, was arrested on May 31, 1921, a day after he'd fled the scene, not knowing anything better.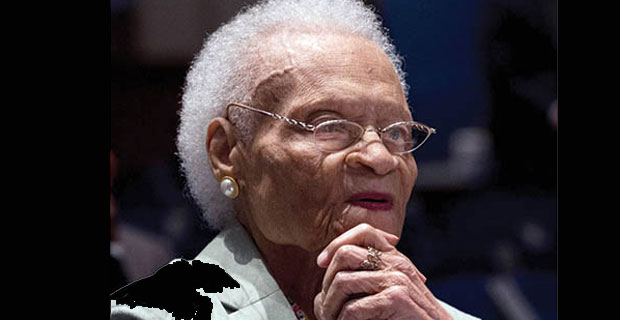 Ms Viola Fletcher
Oldest US race massacre survivor calls for justice The oldest survivor of the 1921 Tulsa Race Massacre in the US and her two brothers have testified at a hearing of the House of Representatives recently and appealed to Congress for justice, according to the National Public Radio (NPR). "I will never forget the violence of the white mob when we left our home. I still see Black men being shot, Black bodies lying in the street," said Viola Fletcher, aged 107 now, the oldest survivor of the massacre that occurred on Greenwood Avenue in Tulsa, Oklahoma in 1921. "I still smell smoke and see fire. I still see Black businesses being burned. I still hear airplanes flying overhead. I hear the screams," Xinhua news agency quoted Fletcher as saying by NPR in May when she testified before a House Judiciary Subcommittee hearing, which was also attended by her two younger brothers. "I am 107 years old and I have never seen justice. I pray that one day I will," she told the lawmakers. Greenwood was destroyed by the attack launched one hundred years ago on May 31, 1921. The two-day massacre left hundreds of Black people dead, according to NPR.
The case against him was eventually dismissed in September 1921. But by then Tulsa had changed forever. The city's bitter racial disharmony had been exposed. And its Black Wall Street, the City of Greenwood that was once a prosperous neighborhood, rated as the most posh black neighborhood in America at the time, was no longer inhabited by humans. The day after Rowland's arrest, a white mob had clashed with armed black men near the courthouse. After shots were fired, ten white men and two black men lay dead. This infuriated the white population of Tulsa who were in any case unable to come to terms with the growing black prosperity in the city. People whose parents and grandparents had worked for them as slaves now owned nice American homes, salons, grocery stores, restaurants and hotels. They were attorneys, doctors, entrepreneurs, real estate agents. They were part of the car boom, and owned them. Some businessmen even acquired small personal aircraft. They had dared to live the American dream, and financial success had become their constant companion.