BANGABANDHU: THE PEOPLE'S HERO
The 15th of August is the National Mourning Day of Bangladesh ...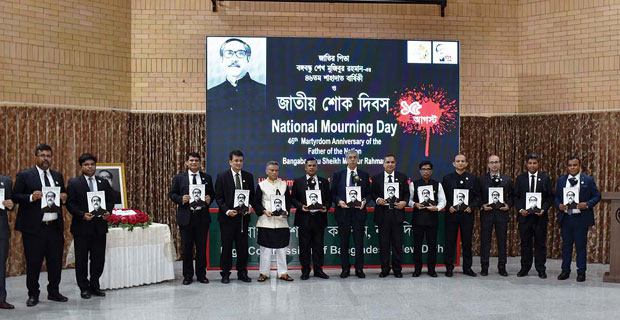 Bangabandhu loved his people and he had complete trust in them. He never thought that any threat may come from his own people. He survived the sufferings, torture and vengeance of the ruling elites of Pakistan and led the country towards independence. He was least bothered about his security and even as the President of the country continued to stay at his own house in a residential area of Dhaka without any proper security generally required for a Head of State.
Bangabandhu was born in a remote quiet village of rural Bangladesh in 1920. From his very young days, he was an upright man and at the same time a down-to-earth personality. He never compromised on the question of the rights of the people. He joined the fight against the British colonial rule when studying at Islamia College in Kolkata.
When British India was partitioned in 1947, a divided eastern part of Bengal was made part of Pakistan as a province called East Bengal, thousands of kilometres away from the bigger Western Wing. The only basis was religion. Better economic condition, larger size, aristocracy and political clout put the Western Wing into the driving seat. But from the very first year, the people of East Bengal faced political, economic and cultural discrimination by the ruling elites of the Western Wing despite being the majority (56%) of the total population of the new country. Bangabandhu raised his voice against the disparity and actively participated in the protests demanding fair treatment, organizing the newer generation of political activists.