PRESIDENT BIDEN'S APPROVAL RATING HITS RECORD HIGH
Contrary to popular belief and Donald Trump's inflation propaganda, US President Joe Biden has seen his approval rating hit a record high soon after the November midterms elections to the Senate and the House in which he managed to stem the Republican 'tirade' of high living costs, limiting losses in the House, preventing a 'Red Tsunami' and stoically defend his economic programs.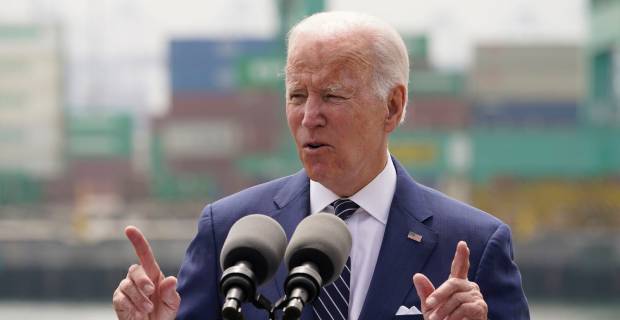 "It's not surprising that House Democrats are turning to someone from Brooklyn to lead the way next year, because when you're from Brooklyn, you learn quickly traits like persistence and serious mettle. You learn how to work with all kinds of different people. Hakeem Jeffries exemplifies all these traits," Schumer was quoted by the Washington Post as saying. Jeffries will be assisted by Rep. Katherine Clark of Massachusetts, who was elected Democratic whip, and Rep. Pete Aguilar of California, who was selected as caucus chairman, replacing Jefferies who was elevated. All three ran unopposed.
A rising star in the Democratic Party, 52-year-old Jeffries creates history as the first Black party leader in either chamber of Congress. He will take over from Speaker Nancy Pelosi, who has served as House Democratic leader since 2003. Pelosi, 82, decided to step down after two decades of leadership to allow the younger generation to step in.
Paying glowing tributes to senior leaders in the party, he said Pelosi had brought strength and leadership maturity to the house. Jeffries said his mandate is to "advance the ball for everyday Americans and get stuff done." "That's what Democrats do. That's what our record says. Each and every day, House Democrats, committed to fighting hard for working families, middle class folks, those who aspire to be part of the middle class," Jeffries said.
Even as democrats were allowing younger leaders to take over, Biden's popularity was up as he strongly defended a weakened inflation reduction act from his once strong Build Back Better initiative and demographics since redistribution increased in support of his governance.
The Emerson College which conducted a poll showed that 45 per cent of voters approved of Biden's performance on the economic front and women in the forefront in voting for his party on the abortion rights issue that dominated the election landscape in the November midterms. The new numbers record a 3 per cent increase in the last month. 49 per cent of voters disapproved of his performance, which is a 2 per cent drop since last month. Female voters contribute to the increase in Biden's popularity at the hustings.