MICRON TO SET UP $2.75 BILLION FACILITY IN INDIA
Bengaluru: Micron Technology on June 22 announced to set up a new $2.75 billion semiconductor assembly and test facility in Gujarat, a day after Prime Minister Narendra Modi met Sanjay Mehrotra, the Indian-American President and CEO of Micron, in Washington DC during his state visit to the US.
Micron's investment will be up to $825 million over the two phases of the project and will create up to 5,000 new direct Micron jobs and 15,000 community jobs over the next several years. Under the government's 'Modified Assembly, Testing, Marking and Packaging (ATMP) Scheme,' Micron will receive 50 per cent fiscal support for the total project cost from the Centre and incentives representing 20 per cent of the total project cost from Gujarat.
The combined investment over the course of two phases will be up to $2.75 billion. Micron's new facility will enable assembly and test manufacturing for both DRAM and NAND products and address demand from domestic and international markets, the company said in a statement.
The Prime Minister had invited Micron Technology to boost semiconductor manufacturing in India and noted that the country can provide competitive advantages in various parts of the semiconductor supply chain. "We are excited about the steps India is taking to develop the local semiconductor ecosystem," said Mehrotra.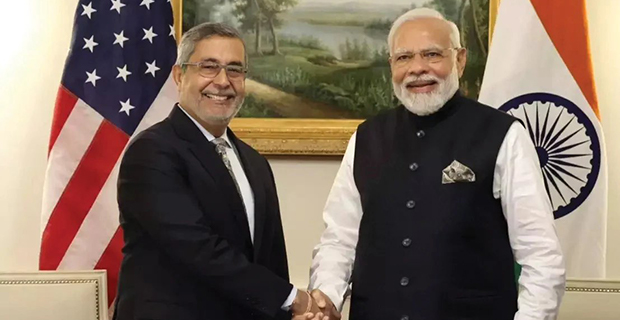 "I am grateful to the Indian government and all of the officials involved that made this investment possible. Our new assembly and test location in India will enable Micron to expand our global manufacturing base and better serve our customers in India and around the world," he added.
The phased construction of the new assembly and test facility in Gujarat is expected to begin in 2023. Phase 1, which will include 500,000 square feet of planned cleanroom space, will start to become operational in late 2024, and Micron will ramp capacity gradually over time in line with global demand trends.
Micron expects Phase 2 of the project, which would include construction of a facility similar in scale to Phase 1, to start towards the second half of the decade. "Micron's investment to set up assembly and test manufacturing in India will fundamentally transform India's semiconductor landscape and generate tens of thousands of high-tech and construction jobs," said IT and Railways Minister Ashwini Vaishnaw.
"This investment will be a crucial building block in the country's blossoming semiconductor ecosystem," the minister added. Micron will build and operate the assembly and test facility in accordance with the company's sustainability goals and in line with local and global environmental commitments.