"Bengal has to be part of the development sweeping India"
Mr Babul Supriyo who took charge as Union Minister of State for Heavy Industries and Public Enterprises in July 2016—two years into the present term of the Narendra Modi-led NDA Government...
There used to be a Hindi advertisement jingle that used to say "yeh Bullet meri jaan". You too have confessed your love for the Bullet motorcycle. Do you still drive it around?
I cannot endorse any particular brand, but yes I have a love for motorcycles and I have a love for cars. I still drive my car, it is a differently done car, a custom-made Audi. I used to drive that in Mumbai as well. Obviously we have our chauffeurs in India, but many a times when I am going back home I love to be at the wheel. As for bikes, my father had presented me with a Yamaha RX100 when I was in college. I often went to work at my bank—Standard Chartered—riding that bike. When I quit my bank job and went to Mumbai, I took it in the train with me. Overall, I'd driven that bike around 70,000 km. I also do like the thumping sound of the Bullet. Riding a bike remains a passion. I know it is risky, but then life itself is not without risks, isn't it?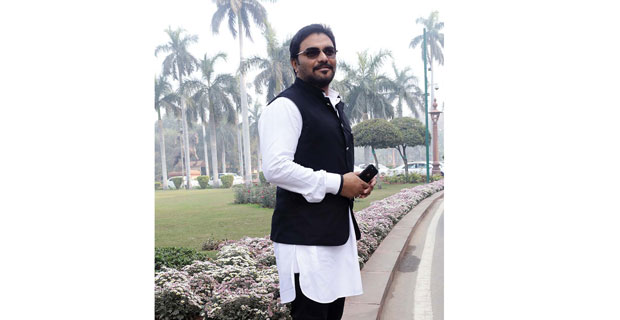 Babul Supriyo: Standing up against vote-bank politics in West Bengal
What are the changes you are bringing about in the Ministry of Heavy Industries, particularly in closing of non-performing PSUs?
You see non-performing PSUs have been a huge burden to the nation. The fundamental question is about whether the Government has any business to be in business? The answer is in the affirmative when you see PSUs that are performing and competing with the private sector. But the sick PSUs have been allowed to consolidate their losses over time by the Congress-led Governments. They felt they could indefinitely use the exchequer's money to pay wages to employees in loss-making PSUs, all, of course, because they had votes in mind. It is an honest and courageous effort by Hon'ble PM with the help of Niti Ayog to revive industries that have a lot of promise, and to let go off the absolutely non-performing ones. Let me give you an example. I was going through the file of HMT recently and I found that its losses kept mounting—it went up to several thousand crores and yet it was allowed to continue.