Indians in America: Progress, Opportunities, Issues and Challenges
Indians in America: Progress, Opportunities, Issues and Challenges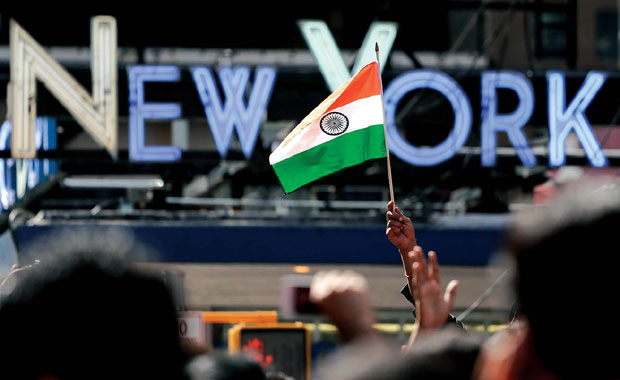 It is important that the NRI/PIO community in USA be engaged on these issues on a national level. The Global Organization of People of Indian Origin (GOPIO) is embarking on this national agenda with all its chapters in USA in collaboration with other Indian-American organizations, other US (non-Indian) organizations and agencies, municipal, state and national agencies, elected officials, Indian consular officials and others. The objective is to bring about more awareness, education and information, understanding, expectations, cultural differences, Indian immigrant language as hurdles to overcome, immigrant customs, religion, traditions, laws and policies to prevent similar incidents in the future. It must be noted that misplaced perceptions and incorrect assumptions by others can contribute to brutal incidents such as immediately after 9-11 when several Sikhs were attacked when mistakenly grouped among the perpetrators of the 9-11 attacks.
In the near term, GOPIO is coordinating a panel session on "Indian Migration to USA: Assimilation, Contributions, Opportunities & Challenges" as part of a Multidisciplinary Symposium "Looking Beyond the Fence: Politics, Power, and the Future of U.S. Immigration" to be held on March 27-29, 2015 at St John's University in Queens, New York. In addition, GOPIO is organizing a conference on "Indian Diaspora: Assimilation and Co-Existence in Multi-Ethnic & Multi-Cultural Societies" scheduled for the day preceding GOPIO's annual general meeting late May 2015 in New York, USA.
GOPIO is also taking the lead role in developing a national agenda in engaging the NRI/PIO community in the USA to collaborate closely with India's Ministry of Overseas Indian Affairs and Ministry of the External Affairs on a national agenda to engage the office of the Indian Ambassador in Washington DC and all Indian Consulates in USA, the US State Department, US Department of Justice, the National Association for the Advancement of Colored People (NAACP), the American Civil Liberties Union (ACLU), MLK Foundation and others. The NRI/PIO community has a responsibility to be proactive in this national dialogue and must inclusive of all segments: media, academia, politics, businesses, science and technology, hospitality, medical professionals, philanthropy, cultural and religious, youth, women, seniors and others.
There is urgent need for a national dialogue among the NRI/PIO community in USA and respective elected officials, civic groups, institutions and agencies to bring about more awareness, education, expectations and understanding to avoid conflicts and misperceptions which can have unintended consequences. Any further delay on this national agenda would be lost opportunity.
—The writer is President of GOPIO International