"Climate change will affect Mauritius"
Interview with Dr G. Raj Chintaram, Executive Chairman, ANPRAS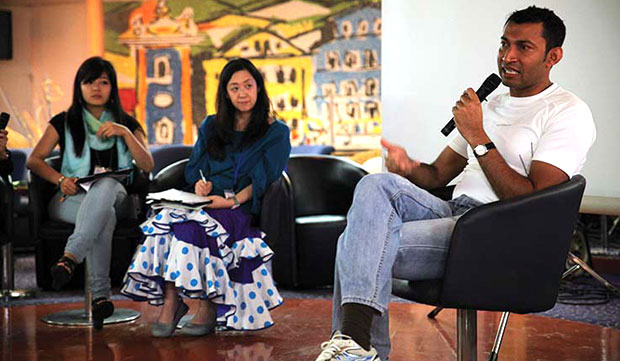 It is said that the smaller nations are paying for the sins of the big nations that are destroying the world's ecology and adding to emissions on a very large scale. What advice do you have for nations that are caught up in the race of indiscriminate consumerism?
The idea of the Global Commons has been emerging for quite some time; we need paradigm shift in the way we look at nature. We need to see it as being dependent on it and not acting as its masters.
Seychelles and Mauritius have been among the first countries to adhere to the Kyoto Protocol on CFCs emissions; this says a lot about the commitment of small nations to care for the planet.
The future of developing countries and SIDS is not bleak if the big nations stop their hypocrisy; there are enough resources for everyone to live happily on earth.
Interestingly Sustainable Production and Sustainable Consumption are high in the new development framework, the Post 2015 Agenda (SDGs). There are great hopes for seeing some positive changes ahead.
You are a person of Indian origin. Where did you forebears hail from?
About 50 per cent of Mauritius's population is the people of Indian Origin. The settlements started back in the 19th century. We have people mostly from South India, West Bengal and the Varanasi belt of Uttar Pradesh and Bihar. Although, the ancestors were not from the South as there was not much of migration from those areas to Mauritius, they were mainly from West Bengal, Uttar Pradesh and Bihar.