Indian classical music fascinates me: Reunion's Maya Kamaty
Maya Kamaty, a prominent Maloya ...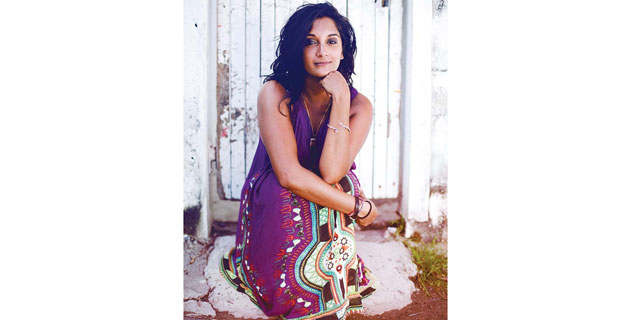 "I really love the sound of traditional Indian instruments. I like the sitar, tabla, tambura, veena and dholak. All the percussion, all the chords; this is wonderful because the instruments can tell a lot about the musical culture and people there. During my performance, I play the kayamba, which is a traditional instrument in my island made of sugarcane tubes," said Kamaty, who was on her fourth visit to India.
Kamaty, the daughter of famous Maloya band Ziskakana's lead singer Gilbert Pounia, is considered as one of the finest voices of Reunionese music at present. Her tunes artfully combine traditional Maloya, which is a mixture of poetry, slam, rock, reggae, jazz and dance, along with island blues melodies, French chanson, and Afro-beats.
The singer, who chose to sing in the native Creole language rather than in English or French, which has much larger reach, said she is enthusiastic about the brand of music as it is being appreciated around the world in spite of being a new genre.
"Though I speak in English or French, they are not my mother tongue. For me, Creole is much easier to express myself. So I thought of singing in my native tongue because if music takes you elsewhere that's also a part of my job as a musician. The response is really good because music lovers are interested in listening to something different. At the moment people around the world are really accepting it well. So I am looking forward to the international tours we are doing as Maloya singers. But the music is still new, so we have to wait to see how it is being accepted in the long run," she noted.