"Ties with India have been strengthened considerably"
H.E. Mr Andrei Rzheussky, Ambassador Extraordinary and Plenipotentiary of Belarus to India speaks to India Empire on the eve of the National Holiday of Belarus ...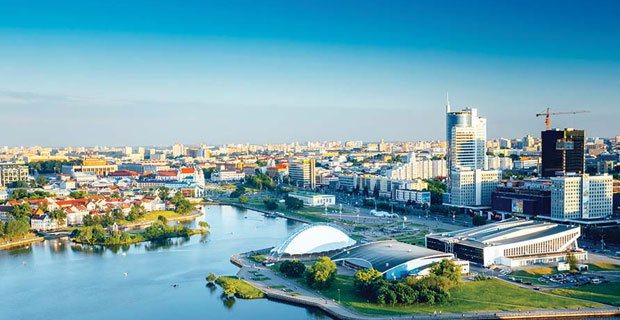 A view of the Belarusian capital city of Minsk
The dynamic nature of cooperation between Belarus and India in the UN is noted. The positions of Belarus and India are similar or coincide on the main issues of maintaining international peace and security. Both states have similar approaches to the implementation of the goals and objectives of the Agenda 2030 for sustainable development.
In 2014, Belarus co-authored the Indian resolution on the proclamation of June 21stas the International Day of Yoga, which was recently widely celebrated, including in the Republic of Belarus. Belarus supports the initiative to include India in the enlarged UN Security Council. For India, Belarus is a reliable and proven partner. Both states have similar strategic objectives, dictated by a common vision of the world's main problems and ways to overcome them. Both the states support each other in the UN and other international organizations. We continue to work together to bring the Belarusian-Indian relations to a qualitatively new, strategic level.
For Indian businesses, what are the major areas open for investment in Belarus?
In recent years, India increases its role as a serious and reliable investor in ?elarusian economy.
The parties are working to attract direct investments, including within the framework of the concept of the Belarusian-Indian production and investment cluster in Special Economic Zone Bremino-Orsha. A draft decree of the President of the Republic of Belarus has been prepared, the adoption of which will enhance the attractiveness for Indian investors of the project to create a Belarusian-Indian production and investment cluster. A corresponding Belarusian-Indian working group has been formed.