MOVING BEYOND DEFENCE - BUSINESS TO BE FOCUS OF INDO-RUSSIA TIES
Business is going to be the thrust area ...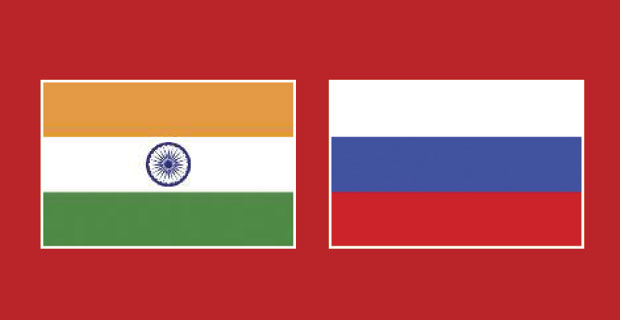 Business is going to be the thrust area now in India-Russia relationship, which has so far been seen mostly from the prism of military and civil nuclear cooperation. Even the military and civil nuclear elements of cooperation have been one-way street, with India being the buyer and Russia the supplier. But this has to change. This is what Prime Minister Narendra Modi said in Vladivostok, the largest Russian port on the Pacific coast, in early September during his two-day visit, emphasising on converting the buyer-seller relationship to a collaborative one. He also stressed that the relationship has to be taken beyond military and civil nuclear elements and diversified, with more focus on trade and investment.
Russian President Vladimir Putin also agreed that the bilateral trade between the two old allies is very low at $11 billion. Accordingly, the two leaders set an ambitious target of $30 billion to be achieved in next six years, almost three times the current level. Mr Modi, while addressing the Eastern Economic Forum (EEF) in presence of his host, said both of them agreed that the current level of trade is very low considering the warm relations the two countries have shared over the past seven decades. "There are a lot of possibilities (in the India-Russia relations). Till now, the full potential has not been realised. The speed has been low," Prime Minister Modi said.