LEADING THE OVERSEAS INDIANS
"Leadership is communicating to people their worth ...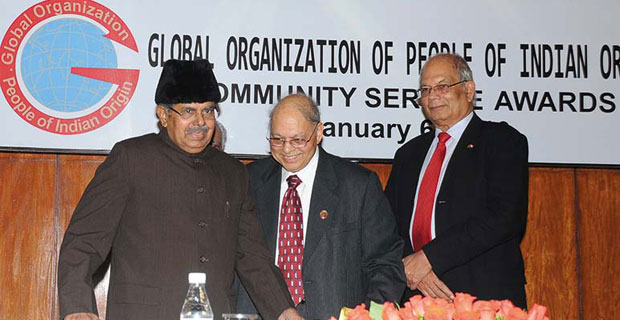 GOPIO MATTERS: Inder Singh with Minister for Overseas Indian Affairs, Vayalar Ravi, and former acting PM of Trinidad and Tobago, Lenny K Saith (right)
A first generation immigrant from Punjab who went for higher studies to the USA in the 1960s, Singh decided to sell off a computer programming firm in the late 1990s, and has stayed with full-time community service ever since. He's inspired a generation of overseas Indians to serve the GOPIO, and has helped raise the profile of India by organizing meetings and interactions worldwide. It's no wonder then that the GOPIO itself has acquired leadership position among all global Indian diaspora bodies. As Ralph Nader says, "I start with the premise that the function of leadership is to produce more leaders, not more followers." Nader could well be saying that for Inder Singh and GOPIO.
Box: Singh was at the forefront pushing for a world body that would look after the interests of global Indians. At the time, in 1989, he was a president of the NFIA—the largest national body of people of Indian origin within the USA. He oversaw the setting up of the GOPIO