EMPOWERING WOMEN
Women not only have the right to equality, it is also clearly stated in the texts and by the prophets of Judaism, Islam,
According to Dr Ranger, "as a single parent child, whose father was assassinated before his birth for opposing the breakup of India, he would not be able to realise his ambitions if his mother had not been treated as an equal and allowed to be educated. Educated women can bring up their families more effectively by bringing not only extra income but also experiences they themselves have gone through. Attitudes and aspirations of both girls and boys are unlikely to change if they see their mothers staying at home and often treated as subservients."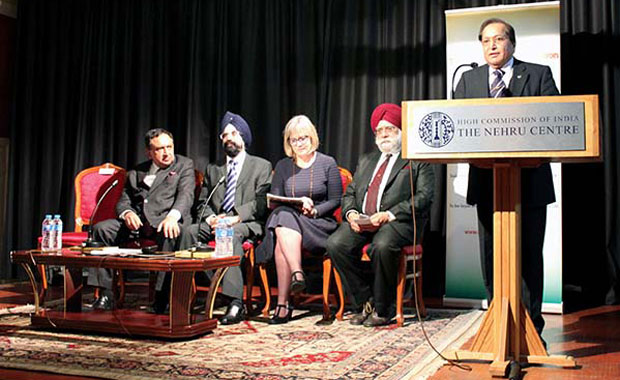 Dr Rami Ranger MBE, FRSA speaking on the need for moving away from a single income, multi-child family
The panel called for business, political, educational and religious leaders to re-examine the core religious texts and reflect on the clear statements and values within them which call for the empowerment of women in religion and society.