BANGABANDHU-BAPU DIGITAL EXHIBITION
Bangladesh High Commissioner to India Muhammad Imran ...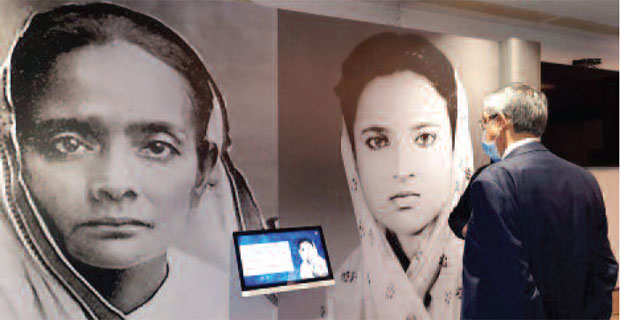 The exhibition showcases the bond of blood and shared sacrifices that unite their two great nations. Highlights of the exhibition include a rare photograph of the two great leaders meeting for the first time in 1947, their childhood and youth, their leading movements for freedom, the Jallianwala bagh massacre in Punjab and Bangladesh genocide tunnel. High Commissioner Muhammad Imran said the exhibition has been an excellent display of the lives of two great leaders of the world whose struggle and sacrifices will continue to inspire us to fight for just cause. From its present location the exhibition will move to Dhaka, travel to the United Nations before culminating in Kolkata in early 2022.