Editors Desk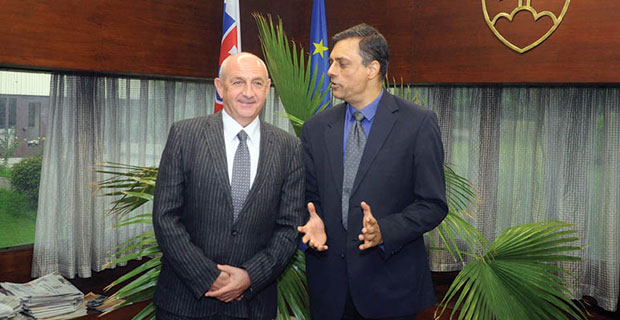 H.E. Ambassador Zigmund Bertok and Editor Chakravarty at Slovakia Embassy
Televised extensively, some buyers have even agitated violently in Noida earlier in August against a very large builder in whose case the National Company Law Tribunal has appointed an Interim Resolution Professional. Courts and consumer forums across the country have been petitioned by thousands of home buyers across the country for non-delivery in delayed and abandoned projects. Also, the provisions of the Real Estate (Regulation and Development) Act, 2016 (RERA) have started kicking in since May 1, 2017 in different states. The entire real estate industry which is taking things on the chin has to find a way out to up its game, and start fulfilling the many dreams of millions of home and property buyers by delivering projects qualitatively, and within timeframes. From this sea of choppy waters, Mr Jain is tasked to steer the ship into calmer zones. As NAREDCO heads into its 14th National Convention in end August, things won't be easy. Yet, hope will spring eternal. American pugilist James Corbett would say, "You become a champion by fighting one more round. When things are tough, you fight one more round." In order to regroup and come out stronger, there's just one way out for the industry—to fight one more round to show it can retain the trust and confidence of the paying public.
Elsewhere in this issue, we have extensive country coverage. We also have an interview with Mr Shripad Yesso Naik, Union Minister of State (Independent Charge) for AYUSH, who outlines the rise of Yoga power across the world, and how millions of Indians are falling back on the ancient practice of ayurveda and coming to realize its time-tested benefits.
Do please write to us with your views, we'll carry them in the subsequent issue.
Happy reading.