Ujjwala Target Achieved
The mission of Prime Minister Narendra Modi of providing clean cooking fuel to poor households has received a shot in the arm. The 2016 – 17 financial year target of 1.5 LPG crore connections has been met in a span of only eight months by the Ministry of Petroleum and Natural Gas led by Minister Dharmendra Pradhan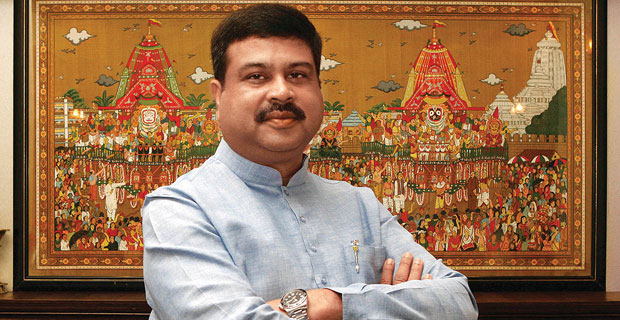 Mr. Dharmendra Pradhan
The announcement of releasing 5 crore LPG connections to BPL families over a period of three years was made with allocation of Rs 8,000 crore in the Union Budget on February 29, 2016. Prime Minister Modi launched PMUY on May 1, 2016 from Balia, Uttar Pradesh.
Fourteen States/UTs having LPG coverage less than the national average, hilly states of Jammu and Kashmir, Uttarakhand, Himachal Pradesh and all North-East States are identified as priority states for implementing the scheme.
The top five States with maximum connections are UP (46 lakh), West Bengal (19 lakh), Bihar (19 lakh), Madhya Pradesh (17 lakh) and Rajasthan (14 lakh). These States constitute nearly 75% of the total connections released. The households belonging to SC/ST constitute large chunk of beneficiaries with 35% of the connections being released to them.
It is also noteworthy that with the implementation of PMUY, the national LPG coverage has increased from 61% as on January 1, 2016 to 70% as on December 1, 2016.