"Record allocation in infrastructure sector will push up domestic demand"
In an interview with India Empire Magazine, Union Minister of Steel, Shri Chaudhary Birender Singh speaks on the Indian steel industry's expansion mode, modernization drive, allocation for infrastructure and a range of other issues with Editor Sayantan Chakravarty
What are the steps being taken to develop world class human resource for the steel sector?
Transforming India's growth path in steel would require a fundamental change in human resource management and development. For that purpose, an institutional platform called Steel Research and Technology Mission of India has been established with an objective to not only spearhead R&D of national importance in iron and steel but also to develop expertise and skill development, manage human resources and bolster a tripartite synergy amongst industry, national R&D laboratories and academic institutes.
What are the major areas of Research and Development in Steel as this remains an area of concern?
Product development is a major challenge being faced by the Indian steel industry which has given rise to import of most of the value added products like automotive steel for high end applications, electrical steel like CRGO and amorphous steel as well as special steel and alloys for the Power Equipment, Aerospace, Defense and Nuclear applications. Production of these value added, front end, and strategic products will be facilitated through acquisition of foreign technology by setting up of joint ventures, or subsidiaries of foreign companies or by indigenous development. Measures will also be taken to ensure development of all such special steel and alloys to minimize import dependence.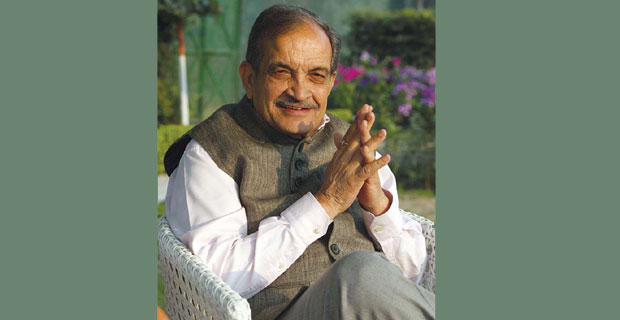 STEELY DETERMINATION: Minister Birender Singh is focused on modernizing and expanding India's steel industry in a major way