INDUSTRIAL PARKS
The Hi-Tech Park, established in 2005, is rightfully ...
GREAT STONE PARK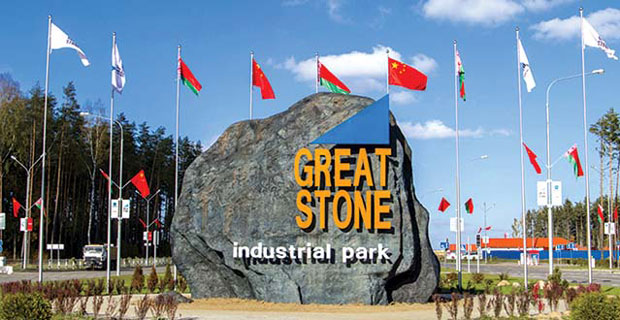 The Chinese-Belarusian Industrial Park "Great Stone" is a strategic and most ambitious project of bilateral cooperation. The project is being developed within the framework of interstate Belarusian-Chinese cooperation and signed intergovernmental documents. The Industrial Park "Great Stone" is a territorial entity with an area of 11,247 hectares with a special legal regime to ensure comfortable conditions for doing business. The park is located 25 km from the capital of the Republic of Belarus, Minsk, in a unique natural complex and in close proximity to the international airport, railways, and the M1 Berlin-Moscow transnational highway. The Great Stone is being built as an international eco-city with an emphasis on innovative industries with high export potential. Any companies can be registered as residents of the park, regardless of the country of origin of the capital. Currently, the park unites about 70 residents from 14 countries - the Republic of Belarus and the People's Republic of China, as well as the EU countries, the Baltic States, Switzerland, Russia, the USA and others. For residents of the industrial park, there is a special legal regime guaranteed by both national legislation and special international agreements and obligations. This regime provides unprecedented benefits and preferences for the long term.
The park administration provides comprehensive services to the companies operating in the park, according to the "one station" principle, with the coordination of government bodies in this process. In 2019, The Great Stone was recognized as the best BRI project in Central and Eastern Europe by Asiamoney, and featured in the FDI Free Zones of the Year 2019 and 2020 by the Financial Times. In addition, the park was recognized as the industrial project of the year in Eastern Europe by the Europa Property agency and was awarded the World Federation of Free and Special Economic Zones (FEMOZA Awards 2019) as the winner in the Fastest Growing Industrial Park nomination.