QUAD OFFICIALS DISCUSS COOPERATION
Senior officials of the Quad countries ...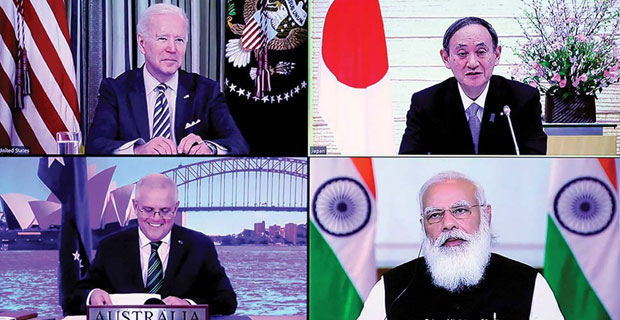 It also said that the Quad officials discussed holding an in-person summit of the Quad leaders by the end of this year. August's meeting followed up the virtual Quad summit of Prime Ministers Narendra Modi, YoshihideSugo of Japan and Scott Morrison of Australia, and US President Joe Biden held in March.
At the summit, India was given the key role of producing one billion doses of Covid-19 vaccines for distribution in the region under a programme that will be financed by Japan and the US, with Australia providing the distribution logistics.