British Sikh Association Dinner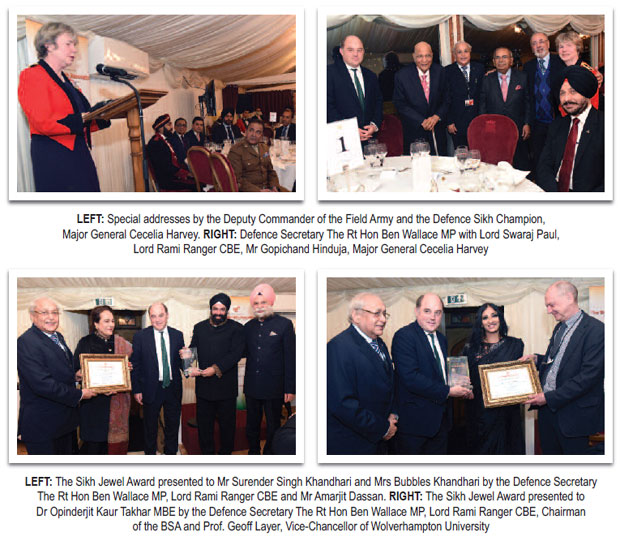 Lord Ranger also spoke of the contribution of the Sikh soldiers in both the great wars for King and Empire and how they played a critical role in changing the course of many battles. The Sikh Regiment was the most decorated in the British Empire and remained the most decorated in the Indian Army. In closing he spoke of the ongoing project to establish a British Sikh regiment to commemorate the historical contribution of the Sikhs in combat and as a vehicle to promote greater Sikh and BAME community participation in the British Armed Forces. Two Sikh Jewel Awards were presented to those individuals who had done exceptional work in promoting the philosophy of the Sikh Gurus.
The first was presented to Dr Opinderjit Kaur Takhar MBE for setting up the Centre for Sikh Studies and Punjabi Culture at the University of Wolverhampton and the second was awarded to Mr Surender Singh Khandhari for his outstanding interfaith work. He has established the first Sikh Gurdwara in Dubai, the Nanak Darbar which is a magnificent place for worship and welcomes people from all faiths into its fold.