OBSERVANCE OF ARMED FORCES DAY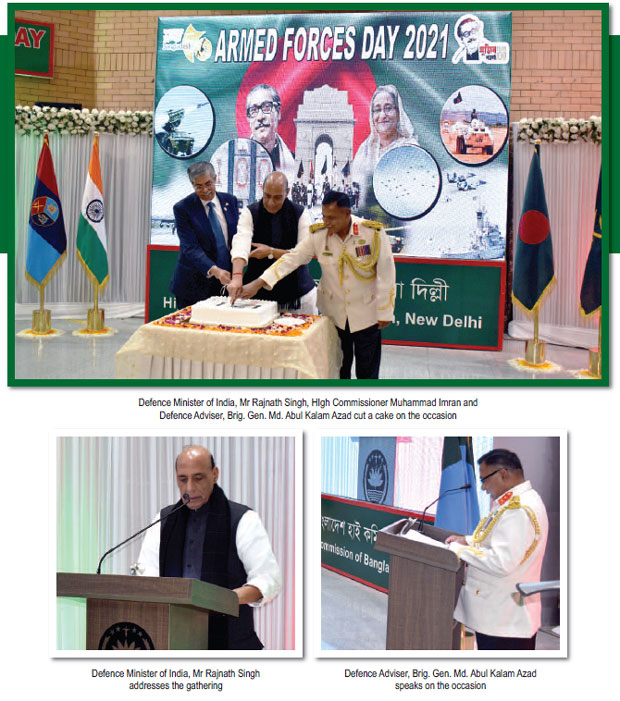 The Defence Adviser, Brigadier General Md. Abul Kalam Azad, ndc, afwc, psc, G+ has delivered the welcome speech. Shri Rajnath Singh in his speech mentioned that Bangabandhu Sheikh Mujibur Rahman was the ray of hope during the war of liberation in 1971. Under his historic leadership the whole Bangladesh nation came together and fought against the atrocities of the occupied forces. He recalled the recent visit of Prime Minister of India Shri Narendra Modi to Bangladesh during the celebration of birth centennial of Bangabandhu. He further mentioned that the bilateral relationship between Bangladesh and India has now achieved the highest level and it will be strengthened till further.
H.E. High Commissioner of Bangladesh to India, Mr Muhammad Imran also spoke on the occasion. This is the first time in our history since independence that the Union Cabinet Minister for Defence and all the Chief of military services of India joined to celebrate armed forces day of Bangladesh. The programme received very special significance due to the presence of the Minister for Defence of Government of India.