Sun Mark at Dubai's Gulfood Exhibition 2022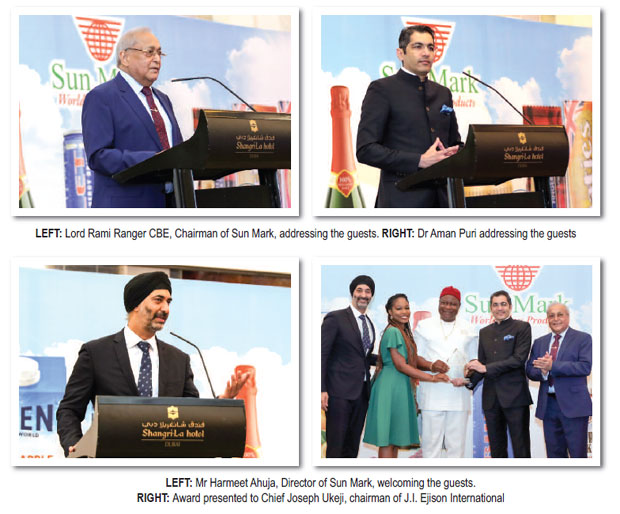 The evening began with Mr. Harmeet (Sunny) Ahuja, CEO of Sun Mark, welcoming the guests. He expressed how he and his colleagues had missed meeting friends who they would otherwise see every year. He went on to share what the pandemic had meant to him and what he had seen change in society but that he was very happy to see so many old friends again.
Lord Ranger paid tribute to all those who worked closely with him and how the success of Sun Mark was a result of a combination of customers, and suppliers and other service providers coming together to help each other to progress. He thanked his team from Sun Mark for all of their efforts. He reminded his guests that with the right values anyone can succeed and told his own story and how it can inspire anyone to do the best they can.