INDIAN-ORIGIN VOLUNTEERS HELPING REFUGEES FLEEING UKRAINE
An international cadre of volunteers of Indian-origin is on the frontlines of the refugee crisis in Poland helping people fleeing the destruction raining on Ukraine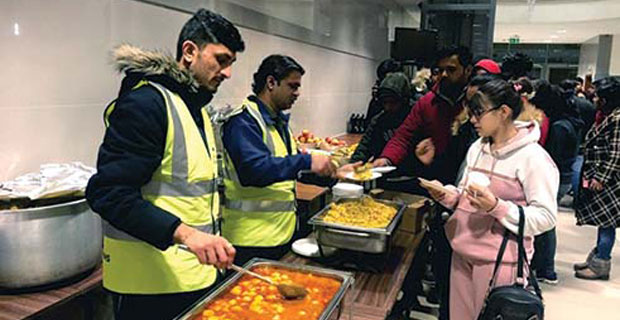 "Imagine", he said: "If you've been travelling for seven, eight, nine days, from across the country, you've been walking. Often the lines at the crossings can lead back to two to four kilometres at different checkpoints and they can take up several hours to cross." They are also bringing along "also emotional and sentimental trauma baggage, luggage", he said.
"And when you come over to the Polish side, if there's someone there to smile, give you a helping hand, carry your luggage, help you carry your kids, help you get settled, even if it's for the first five, seven minutes ... you could see the immense sort of stress and trauma melting away from their face."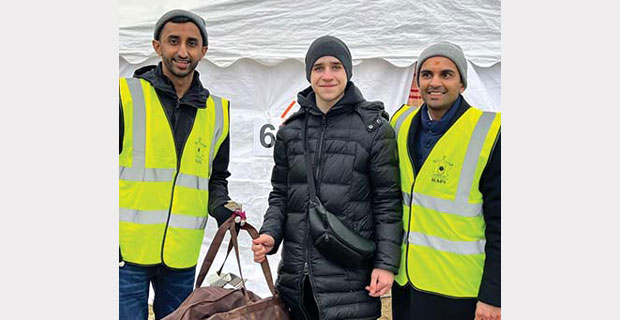 Many people from around the world offered to come and help but because the infrastructure could not support so many volunteers, they thought of a way to mobilise them to add a spiritual and emotional element to the relief effort.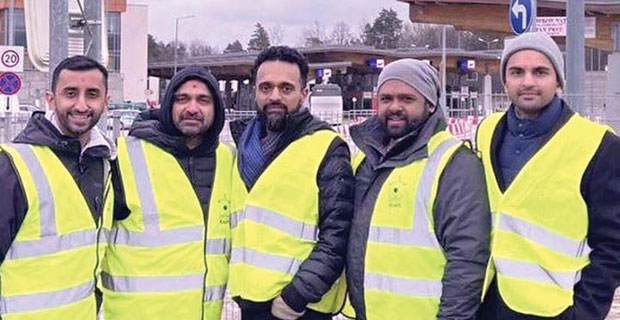 The five volunteers from the US made a call on the BAPS Instagram page for people to upload 15-second videos of prayers for peace and good wishes for the refugees. It is uplifting for the traumatised refugees to see thousands of people praying for them and rooting for them, said Trivedi, an academic who has taught at Columbia University's Graduate School of Journalism.
Although the prayers are also from Christians and Jews, most are from Hindus and are an introduction to the religion for many refugees. When they played the videos, mothers would ask questions about Hinduism or their children would ask about the prayers, he said. "We realised that the idea of 'shanti', the idea of 'seva', the idea of 'bhakti', the idea of equality, these are such universal Hindu traits and values that were being resonated through all of these prayers that were being shared by people from around the world were some things that Ukrainians were able to relate to, appreciate and admire," Trivedi said.
Asked if the volunteers sensed any hostility because of their Indian background given the country's neutrality, Trivedi said he hadn't faced any. "As soon as they heard the accent or they heard them speak, they realised that 'Oh, maybe they're American', (and) I think any reservation, if they had any, would melt away," he said of the volunteers' interactions with Ukrainians and Poles. "Everyone seemed fairly welcoming once they realised that our heart was in the right place, and that we were there to help."