Dr Jaishankar addresses Indians in NZ
India's External Affairs minister S. Jaishankar, addressing the Indian community in New Zealand, said that there are possibilities for increased cooperation between the two nations in various sectors like business, digital and education.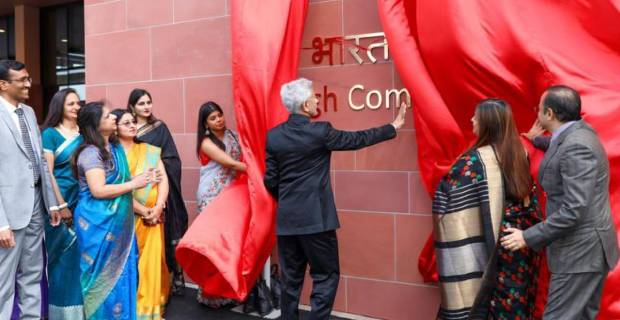 Several New Zealand companies such as Rakon, Glidepath and RML Engineering have taken the Indian government's invitation to "Make in India" and have invested towards establishing operations in the country, according to media reports.
"India is open for business, and we would like to see more of New Zealand, and there are areas where you have experiences, best practices and capabilities that make a big difference. And if those in some way be deployed in India, can be deployed through your own initiatives, partnerships with Indians and joint ventures it would be something that we would value and you will benefit from," Jaishankar said.
Earlier, while participating in the 'Vishwa Sadbhavana' event which was a part of the Kiwi Indian Hall of Fame awards, Jaishankar said, "The love and respect for the Indian diaspora is now an important part of India's foreign policy."
Indians make up five per cent of the New Zealand population. According to a Ministry of External Affairs report, there are 240,000 Indians residing in New Zealand, out of which there are 1.6 lakh people of Indian origin and 80,000 NRIs. Hindi is the fifth most spoken language in New Zealand.