PIO Parliamentarians Meet
The Parliamentarians of Indian Origin should help build economic, people-to-people and strategic connections that will be of benefit...
"Members of the Indian diaspora work hard on farms in countries as far apart as Italy, Bolivia, and Tanzania. They are instrumental in the tech start-up ecosystem of Silicon Valley. They form the backbone of the economy of Dubai and other major business cities in the Gulf region. The global financial centers of New York, London, and Singapore would simply not be the same without the Indian diaspora," said the President.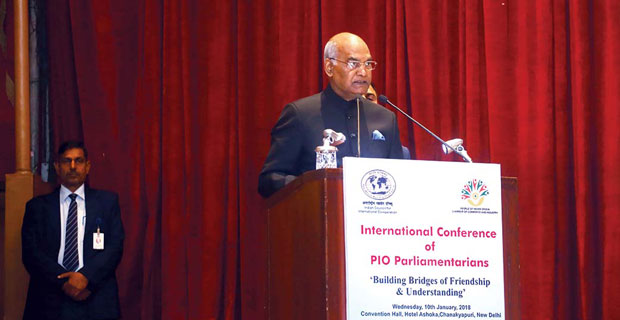 "For the Government of India, engagement with PIO parliamentarians – or indeed with the wider Indian diaspora community – is not a transactional relationship or a zero-sum game. Rather, we look upon the community and look upon you – the PIO parliamentarians and elected and public representatives – as a living bridge. You have a role in enhancing understanding between your countries and the country of your parents and ancestors," added the President.