Rohtang tunnel - Ray of prosperity for locals
Abnormal delay in Rohtang Tunnel concerns locals' hope to see the light at the other end.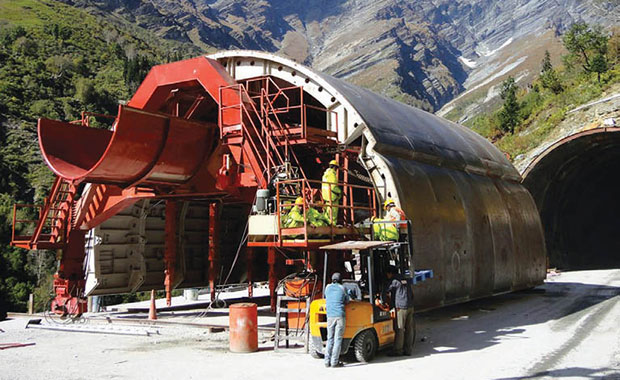 In a reply to his another letter in July 2014, then defence minister Mr Arun Jaitley said that certain difficulties such as a significant change in rock class was encountered compared to what was initially assumed. "Severe tunnelling conditions in some portions are being encountered," he said. An official associated with the project told said that the high water seepage and loose strata have severely hit the tunnel's excavation. But for 20,000 people of the cold deserts of Lahaul Valley, 122 km north of picturesque Manali, the tunnel is a ray of prosperity.
Hotelier Tashi Bodh said the construction of the tunnel would ensure round-the-year stream of tourists in Lahaul Valley, which will boost local prosperity. "Otherwise, the tourists return only when the roads reopen in May," he added. In a letter to Chief Minister, Mr Virbhadra Singh on January 30, 2015 legislator Mr Thakur sought regular chopper flights to Lahaul-Spiti for patients, employees and other emergencies. Mr Thakur said that communications department secretary Rajesh Garg informed him last month that the BSNL had proposed to install six 2G BTSs (base transceiver stations) under its phase VII globe system of mobile communication in Lahaul-Spiti to strengthen mobile coverage.
The Lahaulis, as the locals are called, are mostly farmers and grow mainly peas and potatoes. The Buddhist-dominated district in the Himalayan terrain at elevations ranging from 15,000 feet to 20,000 ft above sea level attracts globetrotters during summer.