FDI Review For NRIs and OCIs
The Union Cabinet, chaired by Prime Minister Mr Narendra Modi, has given its approval to review the Foreign Direct Investment (FDI) Policy on investments by Non-Resident Indians (NRIs), Persons of Indian Origin (PIOs) and Overseas Citizens of India (OCIs). Following are the amendments approved by the Cabinet to incorporated in FDI policy:
By amending relevant para, definition of NRI will be as under:
'Non-Resident Indian' (NRI) means an individual resident outside India who is citizen of India or is an 'Overseas Citizen of India' cardholder within the meaning of section 7 (A) of the Citizenship Act, 1955. 'Persons of Indian Origin' cardholders registered as such under Notification No. 26011/4/98 F.I. dated 19.8.2002 issued by the Central Government are deemed to be "Overseas Citizen of India' cardholders".
To provide that investment by NRIs on non-repatriable basis is domestic. Following new para is approved to be added:
'Investment by NRIs under Schedule 4 of FEMA (Transfer or Issue of Security by Persons Resident Outside India) Regulations will be deemed to be domestic investment at par with the investment made by residents.'
The decision that NRI includes OCI cardholders as well as PIO cardholders is meant to align the FDI policy with the stated policy of the Government to provide PIOs and OCIs parity with Non Resident Indians (NRIs) in respect of economic, financial and educational fields. Further the decision that NRIs investment under Schedule 4 of FEMA (Transfer or Issue of Security by Persons Resident Outside India) Regulations will be deemed to be domestic investment made by residents, is meant to provide clarity in the FDI policy as such investment is not included in the category of foreign investment. The measure is expected to result in increased investments across sectors and greater inflow of foreign exchange remittance leading to economic growth of the country.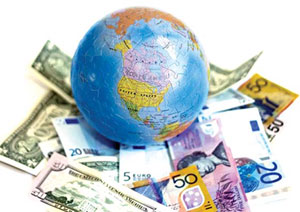 Background
In the last one year, the Government has taken a number of reform measures ranging from policy corrections to bold economic reforms. On FDI policy, measures taken by the Government are historic and far reaching. To begin with, the Government first reviewed the FDI policy in defence and railways sectors. Entire range of rail infrastructure was opened to 100% FDI under automatic route, and in defence, sectoral cap was raised to 49%. To boost infrastructure creation and to bring pragmatism in the policy, the Government reviewed FDI policy in construction development sector also by creating easy exit norms, rationalizing area restrictions and providing due emphasis to affordable housing. To give impetus to medical devices sector, a carve out was created in FDI policy on pharmaceutical sector and now 100% FDI under automatic route is permitted. Bold reforms were needed in the services sector also. The Government, in order to expand insurance cover to its large population and to provide required capital to insurance companies, raised the FDI limit in the sector to 49%. Pension sector has also been opened to foreign direct investment up to the same limit.
India has a large available skilled and unskilled workforce. However unless the manufacturing sector grows we will not be able to take advantage of this demographic dividend. The Prime Minister launched 'Make in India' on 25 September 2014 to provide boost to manufacturing sector in the country. Subsequently, Government embarked upon a number of initiatives on ease of doing business. A number of regulations and procedures were either done away with or eased. Foreign investors have now shown unprecedented interest for investment in the manufacturing sector. Measures taken on this front have shown highly encouraging results and foreign investment on a series of manufacturing sectors has shown increased growth from October onwards.
Above are some of the main measures which have been taken by the government in the first year of its term. These measures are historic and will have highly positive impact on the economy. Though gestation period of any reform ranges from 12 to 18 months, the results of these reforms are visible even in a short period of time. Foreign direct investment has shown substantial increase across the sectors. During the period October, 2014 to March, 2015, FDI inflow recorded a growth of 38% from US $ 18.13 billion in US $ 24.95 billion. More than 50 percent of the FDI was received from October, 2014 to March 2015. FDI equity inflows also increased from US $ 11.7 billion to US $ 16.24 billion, recording an increase of 39 percent.
Cardinal principle of the FDI policy of the country has been to keep maximum of the sectors under automatic rule and regulating only those sectors which are strategic in nature or have security concerns. It is not surprising that more than 90% of the FDI received in the country comes under automatic route. However the last year saw significant jump in the approval route though no new sector was placed under the government approval. In fact more sectors were liberalised during this period. As against US$ 1.19 billion received under the approval route in financial year 2013-14, during the financial year 2014-15 recorded FDI inflow of US $ 2.22 billion with a growth of 87%. This is a result of fast pace of approvals being accorded by the government and confidence of investors in the foreign investment climate of the country.