Bangladesh HC attends Gujarat convocation
Bangladesh High Commissioner Syed Muazzem Ali attended the 4th Convocation...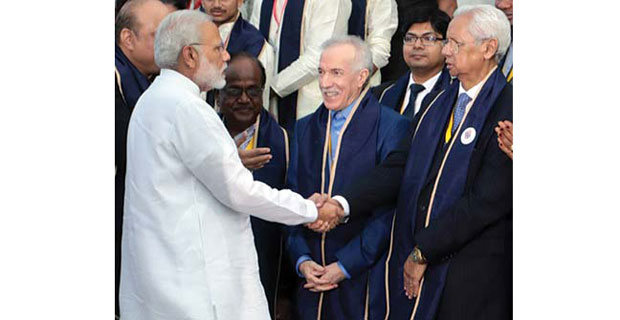 Later the following day, the High Commissioner visited the Maharaja Sayajirao University of Baroda at Vadodara in Gujarat. He held meeting with the Chancellor of the University, Her Highness Rajmata Shubhangini Raje Gaekwad and the Vice Chancellor, Professor Parimal Vyas separately to discuss and explore possible areas of cooperation with the University. He also visited various faculties of the University and met the students from Bangladesh who are currently studying in this University.
Maharaja Sayajirao University has very deep historical and cultural link with Bangladesh. One of the greatest writers of Bengali literature, Syed Mujtaba Ali taught at the University for 8 years from 1936-1944 at the invitation of the then king Maharaja Sayajirao Gaekwad.