Life of an Adventurer
Jaipur-born Arun Bhumitra lost his father when ...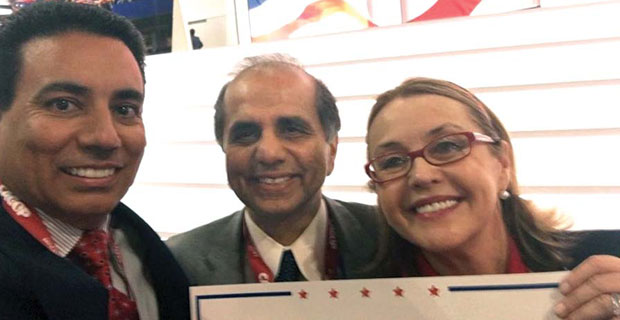 BOMBAY TO NEW YORK
After completing his schooling, Arun was ready to face the world. He took admission at Bombay's Elphinston College and upon graduation joined the Mechanical Engineering course at the Visvesvaraya National Institute of Technology at Nagpur. Soon after he graduated, Arun was one of the candidates selected from among 7,000 applicants to take up an engineering managerial job at Bombay Marine. They were tasked to build freighters for Qatar. Arun was only 25 years old, and his pay was Rs 700 per month (about 90 USD those days). But, he constantly felt unsettled and felt the need to seek out a better life. His restlessness made him give up the Bombay Marine engineering job while he was only 10 months into it. He boarded a plane for New York and entered the city on a tourist visa. He had just 3 USD in his pocket. It was November 1975, and winter was setting in. His younger brother, Shelly, was already in the Big Apple, but Arun did not want to let him know he was there, until such time that he had got himself some work. New York in the 1970s was known as the murder capital of the US. Some parts, like the Central Park, were particularly unsafe. But oblivious to New York's nocturnal notoriety, Arun slept on a bench in Central Park for a week. He braved the icy-cold winds and somehow believed that things would turn around. He was determined to stay back in the USA, no matter how hard life was in the initial period.
And then the first job came his way. It was at a wire manufacturing plant, and he was on the graveyard shif. He had to start at 3:00 a.m. work until 7:00 a.m. He then found another job at a machine shop where he had to report at 8:00 a.m. and continue until 2:00 p.m. A third one at a metal sheet factory came up sooner than he had expected. He would begin that at 4:00 p.m. until 10:00 p.m. All his employers were Long Island aerospace subcontractors, and none of them felt the need to ask him for his immigration papers. New York was wiling to give a man a job, provided he could demonstrate that he had the skills for it. Arun with his background in mechanical engineering certainly had. Sleep was at a premium, and he hardly found the time to eat. His work timings were so odd that he went hungry mostly, and constantly felt like he could do with a bit more energy. During this time, he met, and married, Marina, a doctor. Marina had done her residency at Kent Oaks Medical College in Michigan. Once in New York she completed a degree in psychiatry from the Stony Brook Medical College in Long Island. Four years after he landed in New York, he completed an MBA from Long Island's Dowling College.