"Our ties are so close because India believes in Afghanistan"
India Empire magazine's Editor and Publisher Sayantan Chakravarty caught up with Mr Tahir Qadiry, Chargé d'Affaires, Embassy of the Islamic Republic of Afghanistan in India, who spoke on a range of issues—from international relations to education, trade to medical tourism, and more ...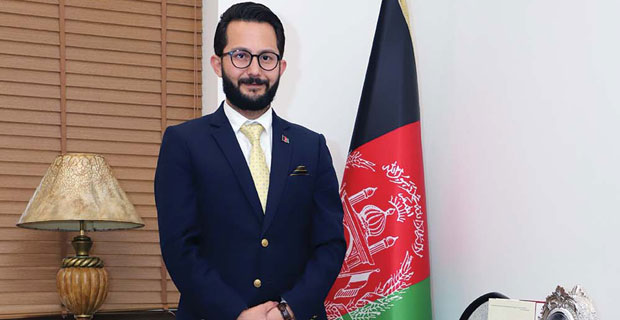 As a celebrated and award-winning journalist during your earlier days, you'd have closely followed the rise of the Taliban and its consequences. A peace process between the US and the Taliban has now been called off, and yet peace is the most important thing the region wants. What is the way forward?
Peace is very important. As of now President Donald Trump has called off the peace talks. Our position in the Afghanistan Government is that we want peace—a dignified, sustainable, prestigious and enduring one. We've suffered for four decades. We've lost some of our bravest soldiers. The international community, especially the U.S., also invested in Afghanistan in blood and treasure. Their forces have sacrificed a lot. The bottom line remains common—everyone wants peace in Afghanistan. Even though negotiations between the US and the Taliban have stopped, the intra-Afghan peace talks have not yet started. So we are hopeful.