INDIAN DIASPORA AND PM :MODI
There are about 30 million people of Indian origin ...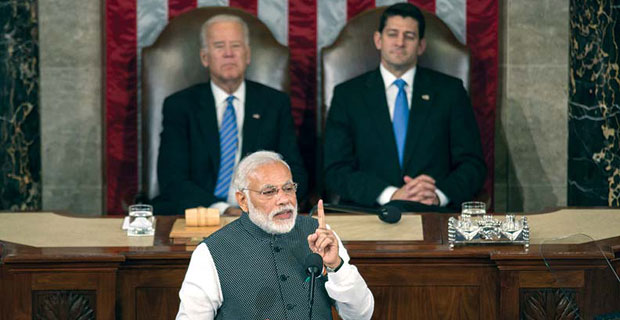 The high-level committee submitted wide ranging recommendations. Some of them were accepted and implemented right away. In 2003, the first 'Pravasi Bharatiya Divas,' a Non-Resident Indian Day, was organized on January 7 to 9 and 'Pravasi Bharatiya Samman' awards were given to recognize the contributions of overseas Indians to India and to the country of their adoption. Since 2003, both the Divas and the awards have been the annual feature of Pravasi Bharatiya Diwas which attracts hundreds of overseas Indians to participate in the event in India.
GOPIO wanted the establishment of an NRI ministry to look after the interests of global Indian Diaspora and presented a memorandum to Prime Minister A. B. Vajpayee during their meeting in New York in 2003. A year later, in 2004, Prime Minister Manmohan Singh set up the new ministry, Ministry of Overseas Indian Affairs headed by Mr. Vayalar Ravi, a minister of cabinet rank. The Pravasi minister Mr. Vayalar Ravi did lot of useful work, and he established links between diaspora around the world. But unfortunately, instead of continuing and strengthening the Pravasi ministry, Narendra Modi government abolished the Pravasi ministry in 2016.
During the visit of an Indian prime minister, Indian embassies would organize formal receptions with a few dozen prominent overseas Indians. It was more of an opportunity of darshan than dialogue on issues of the community. Prime Minister Modi started a new concept, courting and strengthening the diaspora. In Madison Square Garden arena, New York, he addressed about 20,000 people of Indian origin and promised to simplify the rules for obtaining a visa to India, a constant source of frustration in the overseas Indian community. He fulfilled his promise within a short period of returning to India.