PRESENTATION OF CREDENTIALS
Taranjit Singh Sandhu, India's new Ambassador ...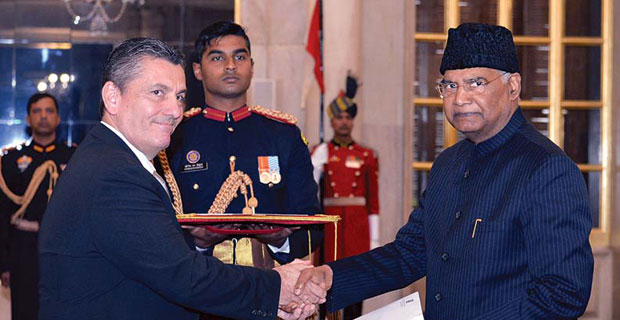 H.E. Mr. Arturo Luis Fabrega Alvarez, Ambassador, Republic of Panama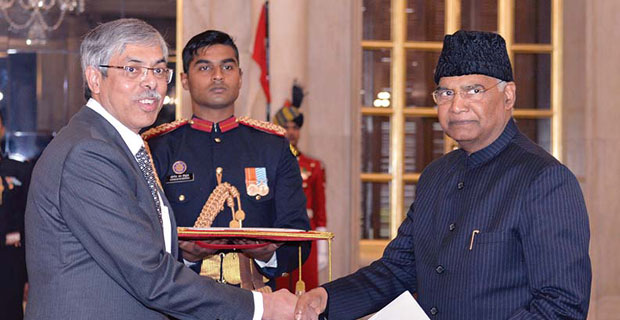 H.E. Dr Muhammad Imran presents his credentials as High Commissioner of the People's Republic of Bangladesh to President of India Mr Ram Nath Kovind. He has earlier served as Ambassador of Bangladesh to Uzbekistan, Kazakhstan, Kyrgyzstan and Afghanistan
At the State Department, Alice Wells, Principal Deputy Assistant Secretary for South and Central Asian Affairs, welcomed Sandhu back to Washington and said in a tweet that the new envoy was a "strong champion of US-India ties". Addressing a 200-plus strong gathering of senior US administration officials, lawmakers, business leaders, educators, Indian-American community activists including a good number of Sikhs, press and media persons, at his official residence in Washington, Sandhu said: "It is like coming back home." Sandhu, who replaced Harsh Vardhan Shringla, had previously served as the deputy chief in the Indian embassy in Washington.