Bangladesh mission pays homage to Pranab Mukherjee
Bangladesh High Commission ...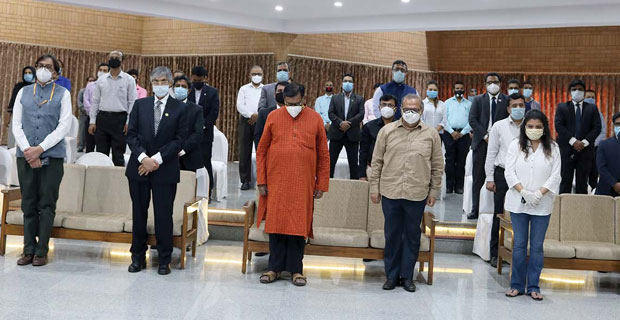 A minute's silence as a mark of respect for the departed soul
"He served people without looking at the social position or the nationality," HC Imran said adding, "he served humanity and so he is being remembered beyond the geographical boundaries of nation states even after his death."
The other speakers remembered their long association with Bharat Ratna Pranab and paid their homage to him as a man who believed in the values of secularism, tolerance and pluralism. A short documentary focusing on Pranab Mukherjee's visits to Bangladesh both as president of India and as a citizen was shown at the meeting.
The meeting was conducted by Deputy High Commissioner A.T.M. Rokebul Haque.