"Fiji and India share deep and enduring ties"
On his nation's 50th year of independence H.E. Mr. Yogesh Punja, High Commissioner of Fiji to India, spoke to India Empire magazine's Editor and Publisher Sayantan Chakravarty on issues ranging from bilateral ties to the Indian diaspora, from diplomatic grouping in the southern Pacific to tourism opportunities ...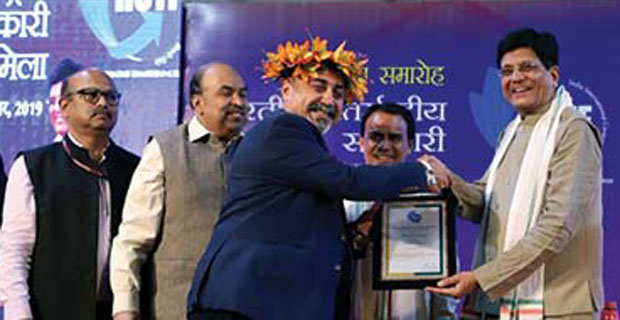 H.E. Mr Yogesh Punja receiving the IICTF Award
India's relations with Fiji go back even further, commencing in 1879 with the migration of indentured workers. How would you assess Indo-Fijian ties at this point in time?
Fiji and India share deep and enduring ties of history and culture and both share a common global challenge of peace and cooperation in the interlinked ocean regions. India expands its cooperation in Defence and security, including assistance in defence training and capacity building, enabling environment for Fiji to expand its economic diplomacy through trade and investments, development assistance, cultural cooperation, closer collaboration in areas of information technology with the establishment of center for excellence in information and technology in Fiji, scholarship opportunities, cultural exchanges, Agricultural, health, medical, education and many more.