Peerless Stalwart
In 1962, by which time quite likely Chicago's icy drafts and wind chill had become too much for him, he decided on moving to the sunnier climes of California. He joined the University of Southern California as a fulltime professor, and also began part-time dentistry practice. But it wouldn't be long before he opted for dentistry practice full-time.
LIFE IN CALIFORNIA
It was also in 1962 that Dr Marwah, his wife, Kuljit Kaur Sodhi, and three daughters—Anilam, Harpreet and Jaspreet—moved into their home at Baldwin Hill. It was the first Indian home to come up in the Los Angeles area. He was also the first practicing Indian doctor in California. There were only a handful of Indians in California those days, and the few that were there would regularly drop by to the Marwah home in Baldwin Hill. His enormous reputation preceded him. Not just Indians in California, but those coming from India, would regularly come knocking at his door. Indians knew that Marwah was the big ticket guy who could guide them to their dreams in the USA. And he did help out many.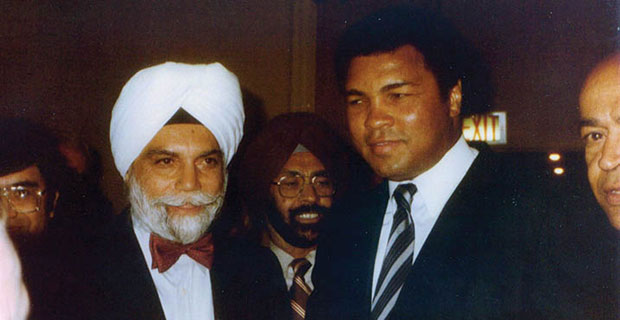 Amarjit's reputation of having skillful hands in dentistry catapulted him to the big league in no time, and fame began to follow him like an ever-present shadow. Not too many can claim to leave Roman Holiday hero Gregory Peck open-mouthed for one reason or the other. Dr Marwah, the dentist did, for Peck was his client, as was the charming Elizabeth Taylor of Cleopatra fame. Both lived in Los Angeles. Dr Marwah had singer-actor Barbara Streisand as his neighbor at his 14-acre Malibu Ranch, while Hollywood star Martin Sheen was his tenant. The list of the wealthy, illustrious and powerful that he knew well, and those that knew him well, runs long, among them presidents and prime ministers. Both President Zail Singh and Prime Minister Indira Gandhi visited him in California. When President Gerald Ford's son got married, the venue was the Marwah family ranch overlooking the beautiful Pacific Ocean.