PLANNING D-DAY IN MAURITIUS
Planning your special day—also known as D-Day—in Mauritius can be stressful and time consuming for those who are travelling to Mauritius for the first time ...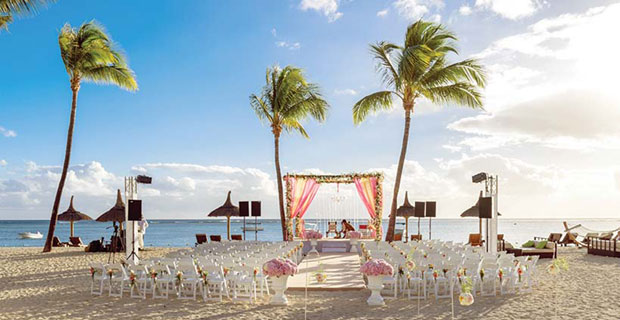 Courtesy: Sofitel Mauritius L'Imperial Resort & Spa
Documents to be forwarded
i) Two photocopies of each birth certificate drawn up in English/French. The date of issue of the birth certificate must not be more than 3 months.
ii) Two photocopies of each passport (the 1st three pages only).
iii) Relevant documents in respect of divorce, widow/widower or change of name.
iv) In addition to the above documents, a French national should produce a "Certificat de capacité de mariage".
v) A certificate of non-citizen and non-resident is issued to the parties in Mauritius after verification of their documents whose date of issue shall not be more than 3 months.
vi) The marriage is celebrated in the office or in any private premises by the Civil Status Officer of the locality where the parties will reside after a publication of banns of 24 hours.
vii) However, where any party cannot produce any civil status document, he may instead produce an affidavit sworn in his country of residence or in such form as the Registrar of Civil Status may approve.
viii) As regards fees for weddings held in the office, no payment is required. If it is celebrated in the hotel or any private premises, a payment of Rs 5,000-should be made at the Central Civil Status Office.