Attacks against Asians rise in US: Panel
Attacks against people of Asian descent aren't new ...
Sanzid, who studies race relations in the US closely, says even Bangladeshis and Indian Muslims who largely uphold a secular national culture are bracketed with '"troublesome" Pakistanis , Iranians or Arabs. "Less than educated White Americans are as poorly informed as Trump who was idolized by a lot of them. Remember Trump messing up on South Asian geography to insist Bhutan was an Indian province," Sanzid told IANS. "Ignorance explains hostile stereotyping and many absolutely peaceful and integrated Asians are seen with suspicion," he added.
NEARLY 150 PERCENT SURGE IN ANTI-ASIAN HATE CRIMES ACROSS US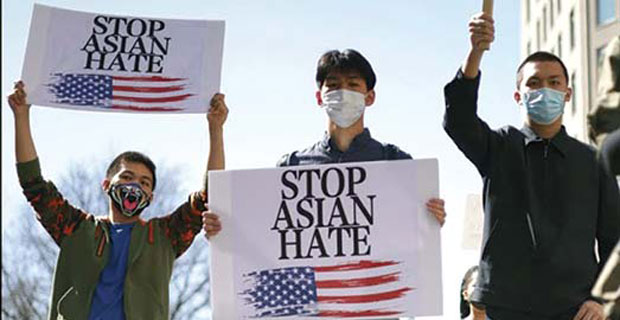 A new study has found that there was nearly a 150 per cent surge in anti-Asian hate crimes across major cities in the US in 2020, while overall hate crimes fell by 7 per cent. The study, titled "Report to the Nation: Anti-Asian Prejudice & Hate Crime", has been conducted by the Center for the Study of Hate and Extremism (CSHE) at the California State University, San Bernardino, Xinhua news agency reported.