BJP most popular party among Indian diaspora in US: Survey
While the Bharatiya Janata Party (BJP) is the most popular Indian political party ...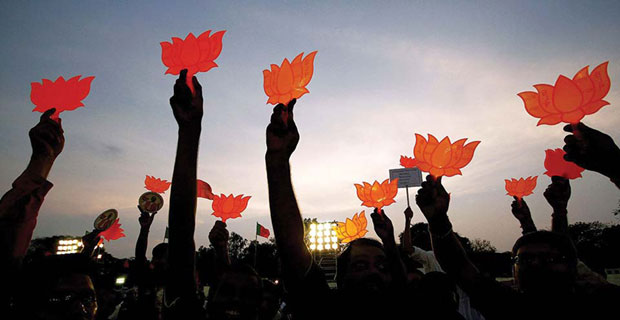 In a snapshot of the community, the study said that the highest percentage of those surveyed, 14 per cent, claimed Gujarat as their home state in India; Maharashtra followed with 12 per cent, (undivided) Andhra Pradesh at 10 per cent and Tamil Nadu at 9 per cent. Hindi at 19 per cent is the most popular language followed by Gujarati at 14 per cent, Telugu at 10 per cent, Tamil at 9 per cent and Bengali and Punjabi at 7 per cent each.
Of those surveyed, 54 per cent are Hindus, 9 per cent religiously unaffiliated, 3 percent atheists, 4 per cent agnostics, 13 per cent Muslims and 11 per cent Christians. Of those over 25 years, 79 per cent have a college degree and 40 per cent have post-graduate degrees. Fifty-two per cent of them completed their education in the US.