"India attaches considerable importance to relations with the Caribbean"
India continues to attach considerable importance ...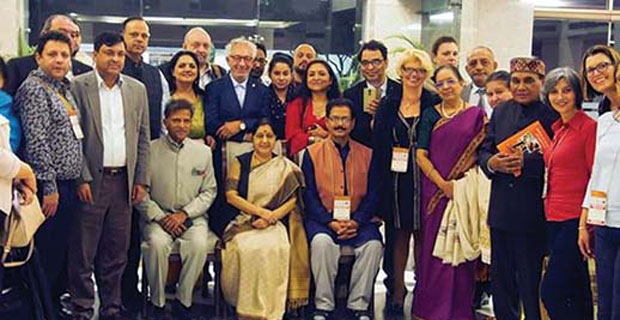 What role has the ARSP been playing in furthering ties with Trinidad and Tobago, and the region at large?
AntarRashtriyaSahayogParishad (ARSP) has played a pioneering role in reaching out to the Indian diaspora across the world and providing them a platform to connect with Indian people and put forward their views including both grievances and aspirations. Because of the presence of a large Indian community in Trinidad & Tobago, ARSP attaches special importance to maintaining strong connections with that country. We maintain regular dialogue with counterpart civil society organizations there and host delegations from that country visiting India.
You've also been posted to South Africa as India's High Commissioner. What do you make of the current crisis in that country, and what can be India's role in so far as its diaspora is concerned?
The current crisis in South Africa is quite unfortunate and ARSP mourns the loss of human lives including members of the PIO community. The genesis of the crisis lies in the ongoing political struggles within the country and quite frankly it has nothing to do with either India or the PIO community. The PIO community in South Africa has distinguished itself for its sincerity and hard work as well as excellence in various professional fields. It has made stellar contribution to the struggle against apartheid and its sacrifices are well documented. The community also remains resolutely committed to the well being and development of South Africa.