WTC MUMBAI ENGAGES WITH INDIAN HIGH COMMISSION, POS
In collaboration with the World Trade Centre, Mumbai ...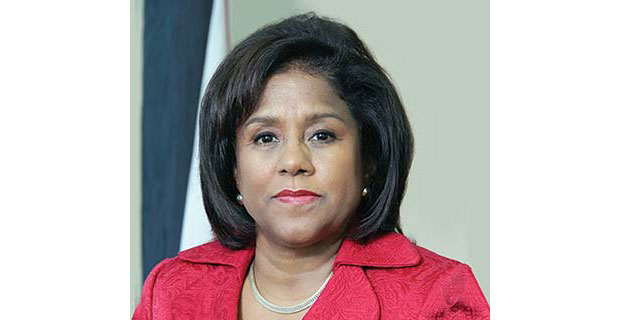 Hon'ble Ms Paula Gopee-scoon, Minister of Trade and Industry, Trinidad and Tobago
Addressing the virtual platform, H.E. MrArun Kumar Sahu, High Commissioner of India, conveyed that even though the pandemic has offered grave challenges to big and small economies, we are left with no other choice but to find ways to resume international commerce and trade innovatively. His Execellency vouched that Indian businesses do more with Caribbean countries, and Caribbean companies should try to reach beyond their comfort zones with North America or Europe. India is one of the largest growing economies globally and has a lot to offer regarding the quality and pricing of commodities and services. MrSahu, after examining the region, pointed out a few critical sectors, namely, Information Technology (I.T.) and Information Technology-Enabled Services (ITES), Pharmaceuticals, Agriculture and Agro Biotechnology, including spices, coca and cocoanut, New Energy, especially wind and solar, Tourism, including Medical Tourism, Textiles and Garments including Fashion Wear and Ethnic Wear, High Education, Automobile Sector and Electrical Machinery, Ayurveda and Wellness, Film, Music, and Entertainment and Oil Exploration and Mining. The High Commissioner indicated that all Indian ambassadors in the region are constantly working to put up the necessary institutional mechanisms to facilitate any ventures; for example, The High Commission of India is working closely with Grenada, the spice land of the Caribbean, to strengthen its cooperation in the agriculture sector, namely, exchange of technical expertise, sharing of technology, and training. He noted that India's development partnership programme rests on four pillars, namely, Indian Technical & Economic Cooperation (ITEC), Small Development Projects (SPDs) under grants—Centres of Excellence in I.T. (CEIT), Heritage restoration projects, Projects funded under Lines of Credit and Disaster Relief. Under this partnership, India has established CEIT in Grenada, Dominica, upgrading the existing CEIT to a CARICOM Centre in Guyana. MrSahu feels that Indian firms are yet to explore the true potential of these pristine islands, and those Indian investors should take advantage of these facilities.