Canada Doesn't Recognise Khalistan Referendum
Canada does not recognise the recent unofficial Sikhs for Justice (SFJ) referendum to express support for a separate Sikh nation-state, Consul General of Canada in Chandigarh Patrick Hebert remarked in September.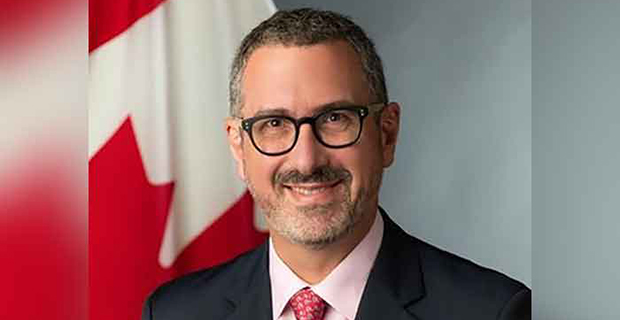 Hebert says both nations recognise the interest for direct flights between Punjab and Canada. "This is an issue that Chief Minister Bhagwant Mann has raised with me directly. This is also an issue that has been raised by Indian Minister of Civil Aviation, Jyotiraditya Scindia, during a recent trip to Canada."
"While I would personally welcome the direct flights between Punjab and Canada, at the end of the day this is a business decision that has to be made by airline companies, in line with the provisions of our bilateral air agreement," the Consul General was responding to a question on demand by Punjab for more direct international flights connecting Amritsar and Chandigarh cities from Canadian destinations.
For him, there is a tremendous potential to grow the trade relations between Canada and the northern region, in particular Punjab, Haryana and Himachal Pradesh. Saying Canada and India have long-standing bilateral relations built upon shared traditions of democracy, pluralism and, crucially, strong people-to-people ties, Hebert, who became the Consul General in Chandigarh in December last, told IANS that there is now a growing community of over 1.4 million Canadians of Indian origin who make an important contribution across Canada, many of whom are of Punjabi descent.
"The deep cultural and political ties between our two countries are strengthened by a growing network of official dialogues, agreements, memoranda of understanding and working groups. As we work to reinvigorate economic growth as we recover from the pandemic, we work closely together in a range of areas, including science and technology, finance, and education.
"We also share common interests in a free, open and inclusive Indo-Pacific, and collaborate on joint priorities, such as climate change, and strengthening global trade."
Without mincing words, he said: "As the Consul General of Canada in Chandigarh, my role is to support partnerships with northern India, and make sure that we contribute to the broader ties between Canada and India for the benefit of people in both countries. Some of the key areas for potential trade growth include agriculture and agro-tech, clean technology and the digital industries.