Netaji Subhas Chandra Bose Not Yet Forgotten
Nearly sixty nine years after his disappearance, Netaji Subhas Chandra Bose, the man who caught the imagination of India's freedom-loving youth, remains a very alluring and timeless mystery. Author Anuj Dhar who's extensively researched Netaji and has now filed a case in court to reopen investigations into Netaji's disappearance, speaks with Assistant Editor Misha Sing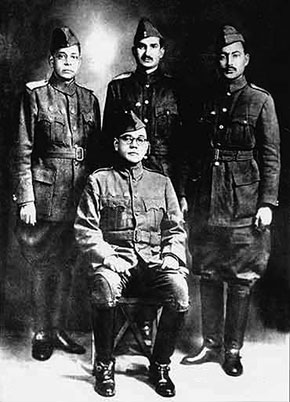 Going by your books and from your interviews and articles it is clear that you are completely disenchanted by the UPA Government's policy of keeping Netaji a National Secret…
Who wouldn't be? In 1999 the Government of ours was compelled to form a commission of inquiry into Netaji's fate following an order of the Calcutta High Court. By 2005 the inquiry, headed by a reputed former Supreme Court judge, had concluded what had so far been dismissed out of hand as a conspiracy theory: that Bose's reported death in an air crash at the close of WWII was actually a ruse to allow him to escape to Soviet Russia. The Government dismissed this report without assigning any reasons, mocking all democratic norms. Thereafter, Mission Netaji filed Right to Information applications to dig out the truth. The results were bewildering. The Prime Minister's Office, Ministry of External Affairs, Ministry of Home Affairs admitted that they were holding several classified records about Bose's fate, but refused to make the records public citing national security clauses. The Ministry of External Affairs admitted that there had been some correspondence between India and Russia but wouldn't make it available under the Right to Information Act, which has its limitations. The Home Ministry, at the prodding of the Central Information Commission, stated that releasing some Top Secret records about Bose's fate would lead to "law and order problem across the country, especially West Bengal".
You do know that there are a number of files with the Government of India and the West Bengal Government that have classified information on Netaji. Do you believe that they establish that he did not die in an air crash at Taipei?
There are two types of secret files. One those whose existence is accepted and the second ones are those whose very existence is denied. According to an estimate made by me on the basis of information made available under the Right to Information Act and other means, some 150 odd files are with different departments in New Delhi. Bulk of these files concern the controversy surrounding Bose's reported death. I am also sure that apart from these files, there is much more information available with our government, especially with our intelligence agencies which work beyond the peripheries of law. But even taking the extant "admitted" files into consideration, I do feel that their full disclosure will explode the myth that Bose died in 1945.