32nd India Heritage Scholarship Awards
Twenty two India Heritage award winners displayed plentiful talents with their stage performances...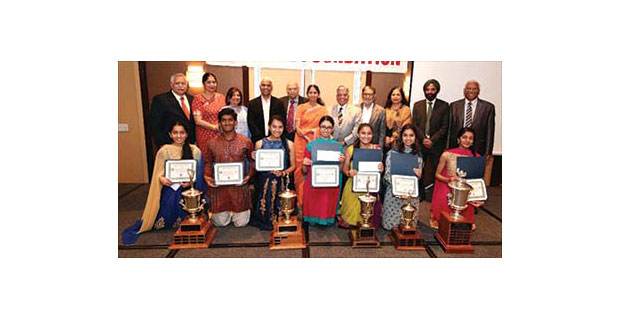 The Indian American Heritage Foundation has been recognizing the achievements of Indian Youth, graduating from High and Middle Schools in Southern California for the past 32 years. The Foundation is the leading Indian American organization to publicly recognize, reward and celebrate excellence of the community's best and brightest graduating students in Southern California.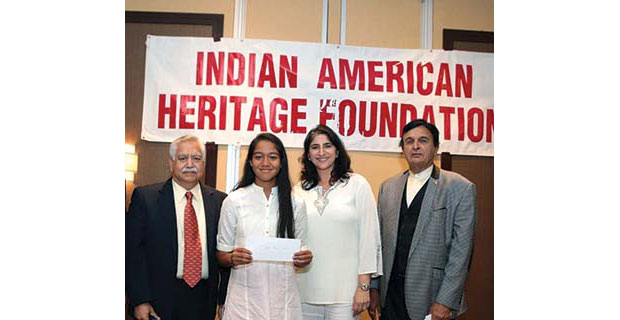 The Foundation started with eight scholarship awards in 1987, now gives twenty-four scholarships annually. The annual event has been made possible with the support of some well-meaning people from the community including Bhupinder Mac, Sanjiv & Renu Chopra, Dr. M.L. Bhaumik, BU Patel, Sonia Batra, Ashok & Manju Madan, Satpal Jandial, Bhupesh Parikh, Bob (Harbans) Bawa, Jagdish Khangura, VJ & Simi Singh, Dr. Satinder and Ranjit Bhatia, Dr. Asmath Noor, Uma-Avadesh Agarwal, Dr. M.C Gupta, Commerca Bank (Sangita Chauhan), Harbhajan Samra and Arun Bhumitra. Some of the sponsors present at the event included, Uka Solanki, V. J Singh, Bhupesh Parikh, Dr. M.C Gupta, Dr. Asmath Noor, and Harbhajan Samra. One by one, the sponsors were called upon to present the award check to the young winners.