SPELLING BEE INDIAN DOMINATION
Indian-origin children monopolise Spelling Bee championship for the 11th straight year...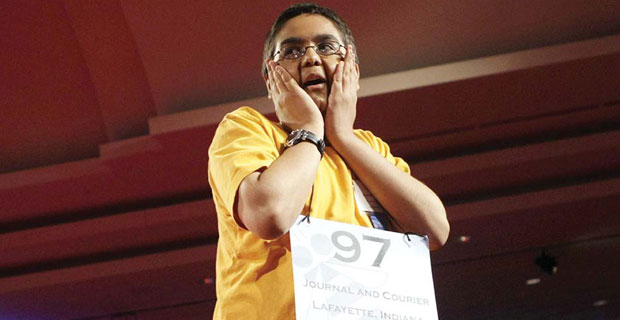 Sameer Mishra
Koinonia is "an intimate spiritual communion and participative sharing in a common religious commitment and spiritual community," according to National Spelling Bee website. The site defined bewusstseinslage as a state of consciousness or a feeling devoid of sensory components.
Given the difficulty of the word that tripped Modi, Nemmani said modestly: "She deserves the trophy just as much if not more than I did." The third through sixth places went to Abhijay Kodali, Jashun Paluru, Navneeth Murali and Sravanth Malla.