NEW ASIAN HOME SECRETARY
A night of remarkable celebrations when for the first time ever, the Conservative Friends of India, Pakistan and Bangladesh...
The Home Secretary was introduced by Cllr Reena Ranger and the Rt Hon Sajid Javid, said he was overwhelmed with the event and recalled that how Dr Ranger CBE mentioned that he would host a celebratory dinner amongst a handful of his friends to celebrate his appointment. He said he certainly did not expect such a grand event. He paid tribute to Britain's Asian communities and their success and how they owed this to their parents and grandparents who through sheer hard work and sacrifice built a better life for their children. He likened this to "standing on the shoulders of giants". He attributed all of his success to his parents and stressed how Conservative values were the natural values for the Asian community.
The Rt Hon Brandon Lewis was introduced by Dr Rami Ranger CBE as a leader who leads by example from the front and works incredibly hard for the Party.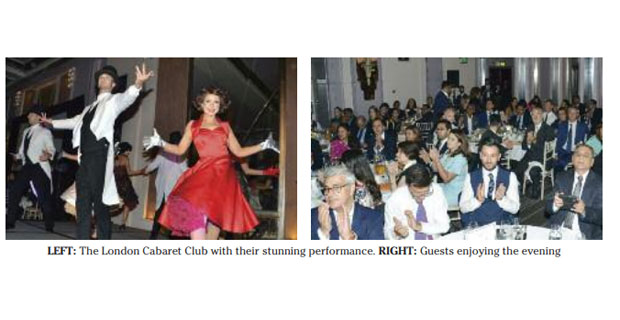 The Chairman, the Rt Hon Brandon Lewis spoke about his admiration for the Home Secretary and of his talent and hard work in serving the country and how proud he was to see the alliance of the Conservative Friends of India, Pakistan and Bangladesh in jointly hosting the celebrations. He spoke of his commitment to diversity and serving the Asian communities and working to develop a greater engagement by the Party.
Mr. Richard Harrington MP, Minister for Business, Energy and Industrial Strategy, introduced the Party Chief Executive Sir Mick Davis to give a 'Vote of Thanks'.