Day of Belarusian Written Language
Traditionally, the Day of Belarusian Written Language ...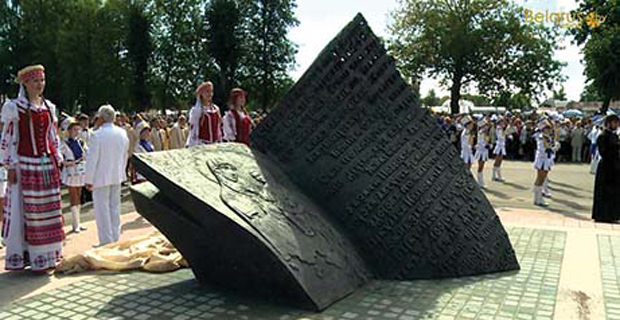 Slonim district was formed in 1940, initially as part of the Baranavichi region, and in 1954 became part of the Grodno region. On the territory of the district flows the river Shchara with tributaries of rivers Grivda, Bereza, Issa, Zelvyanka. About 35% of the district is covered by forests. The administrative center of the district is the city of Slonim. The district consists of 147 settlements and 10 village councils. The population is about 70 thousand people, including almost 50 thousand people living in Slonim.
The district is located at the crossroads of major highways and railways:
Moscow-Minsk-Baranovichi-Brest, Baranovichi-Grodno, Minsk-Baranovichi-Grodno. In the monumental architecture of Slonim, a prominent role belongs to religious buildings. Once they were part of the defense system of the city, and therefore, their location is associated with the main squares and streets, passing into country roads. The historical and cultural zone of modern Slonim in the North is bounded by Ya.Kupala street, in the East - Engels street, in the South it includes the former Bernardine Monastery and is bounded by Bankova Street and Apothecary lane, in the West it includes the former synagogue and the former Bernardine convent. The architectural heritage of the area are the monuments of XVII - XVIII centuries, the layout and specific buildings of interest. In total, there are 90 historical and cultural values included in the state list of historical and cultural values of the Republic of Belarus on the territory of Slonim district, including 36 architectural monuments, 15 historical monuments, 39 archaeological monuments.