Walmart, Flipkart jointly invest in Ninjacart startup
Walmart and its Indian arm Flipkart ...
With the freshly infused funds, Ninjacart will expand its customer base, geographical reach and learn global best practices to better local fresh produce ecosystem. Additionally, partnering with Ninjacart will bolster sourcing for Walmart's Best Price B2B cash and carry stores and Flipkart's direct online grocery business Supermart. Krish Iyer, president and chief executive of Walmart India said, "Ninjacart's focus on direct-from-farm sourcing resonates well with Walmart's commitment to supporting farmers in India." Iyer said Walmart's Best Price has set a target to source 25 per cent produce directly from farmers by 2023.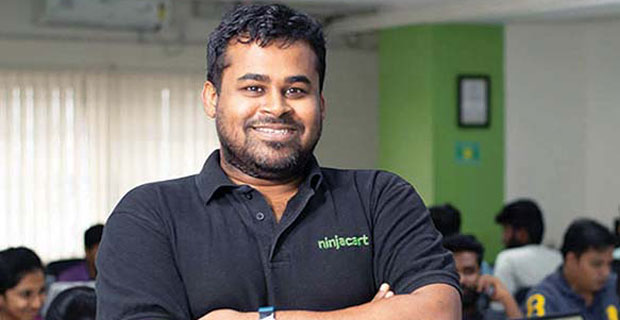 Mr Thirukumaran Nagarajan, Chief Executive and Co-Founder, Ninjacart
"Ninjacart wants to make food safer and more accessible, while ensuring a fair price for everyone involved. We are excited that Flipkart and Walmart are joining us to make this vision a reality," said Ninjacart chief executive and co-founder Thirukumaran Nagarajan. However, no financial details of the investment were disclosed by the retail giants. Based in Bengaluru, Ninjacart was founded in 2015 by Thirukumaran Nagarajan, Kartheeswaran K. K., Ashutosh Vikram, Sharath Loganathan and Vasudevan Chinnathambi.