CALIFORNIA SIKH COMMUNITY PROVIDES MEALS
Southern California's United Sikh Mission ...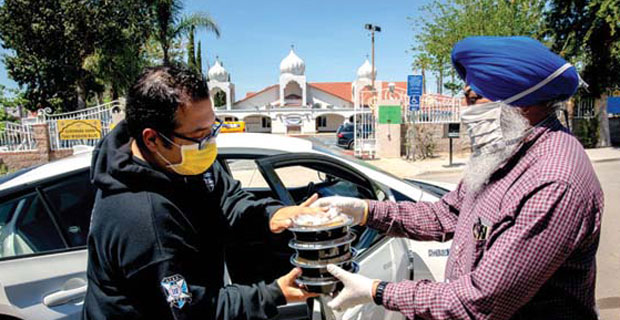 In addition, it was also distributing groceries and face masks on weekends at the Jurupa Valley temple here. Gurpreet Singh, a coordinator with the United Sikh Mission, spoke to the Orange County Register of how their small operation, which started out serving about 175 meals daily outside the temple, grew with help from the local Sikh community into a significant project that has handed out 40,000 meals over the past four weeks.