CALIFORNIA SIKH COMMUNITY PROVIDES MEALS
Southern California's United Sikh Mission ...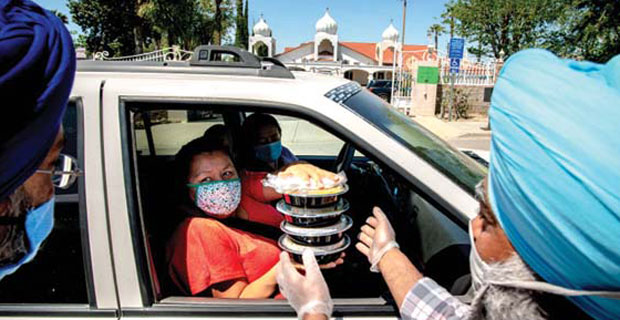 The Food Pantry provides hot meals every Friday in partnership with Los Angeles City Council woman Monica Rodriguez's office. The pantry has started a GoFundMe page to raise donations to meet the increasing demand. Apart from food and groceries, the pantry also provides feminine hygiene products once a month, said the report. In Bakersfield, meanwhile, the Sikh Riders of America, is providing face shields for law enforcement, first-responders and frontline health-care workers.